Udaan E Vehicles Appoints Aman Verma as Brand Ambassador to Strengthen Trust and Expand Reach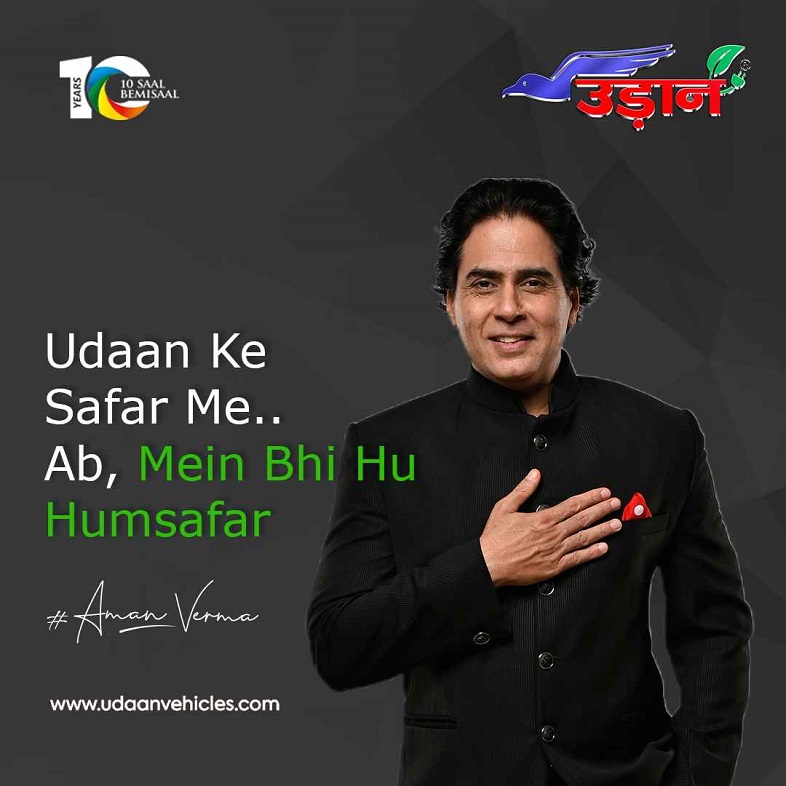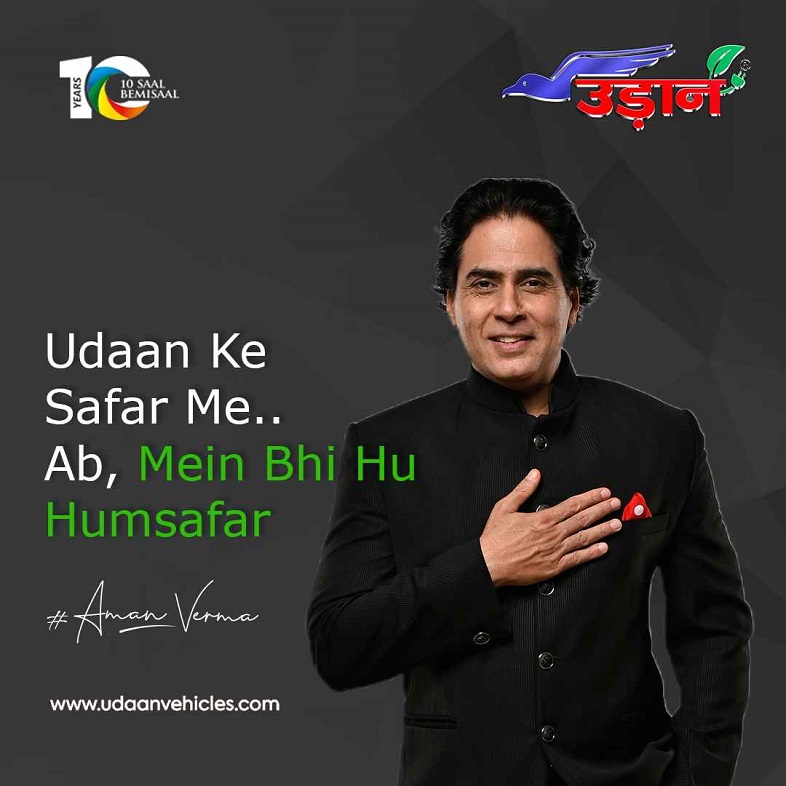 New Delhi, 16th May, 2023: Udaan E Vehicles, a leading manufacturer of E-Rickshaws and E-Cargo, is delighted to announce the onboarding of renowned Indian actor and television presenter, Aman Yatan Verma, as its brand ambassador. This strategic partnership aims to enhance the trust and visibility of Udaan's products in the competitive Electric Vehicle (EV) market and promote the company's commitment to creating a sustainable and reliable last-mile transportation system for the new India.
Aman Verma is a well-known Indian actor and television presenter who has captivated audiences through his roles in popular television shows such as "Kyunki Saas Bhi Kabhi Bahu Thi" and "Kumkum" as well as his appearances in Bollywood films like "Baghban" and "Jaani Dushman: Ek Anokhi Kahani." With a large fan following and a versatile persona, the actor will significantly enhance the visibility and recognition of the brand Udaan among the masses.
In the current EV era, the market is flooded with numerous brands. Udaan aims to establish trust in its products and stand out from the competition. By associating with Aman Verma, a trusted and well-known personality, Udaan seeks to build stronger connections with end users and foster trust in its offerings.
Mr. Mitul Batra, Co-Founder, and CEO of Udaan E Vehicles, expressed his excitement about the collaboration, stating, "With our new and improved range of products, we wanted end users to understand and trust our products more than the competition. Aman Verma, a prominent figure on both small and big screens in India, is the perfect choice to help achieve this objective. This will further enhance the trust in people for the brand Udaan. We are honored to have Aman Ji as a part of our team, and we are sure to see the positive impact he will generate for our brand and our customers."
As the brand ambassador, Aman Verma will work closely with Udaan to promote its products and services, and to connect with customers and communities. The announcement of the brand ambassador launch was accompanied by a power-packed motivation session led by Aman Verma himself for the dealer and distributor network. Udaan plans to amplify the brand's presence through hoardings across major cities in India, social media campaigns, and TV advertisements.
Udaan is also expanding its reach to the eastern markets of India, including Jharkhand, West Bengal, Orissa, Assam, and Chhattisgarh. The company has recently signed Memorandums of Understanding (MOUs) with financial institutions such as Bike Bazaar, Paisa Lo, Akassa Finance, and Revfin, in addition to their existing exclusive MOUs with IndusInd Bank Ltd and Muffin Green. Furthermore, Udaan is actively developing faster-speed electric three-wheelers for the southern parts of India, as part of their ongoing efforts to turn cities in India green and pollution-free.
With Aman Verma on board as the brand ambassador, Udaan is poised to strengthen trust, expand its market reach, and solidify its position as a leader in the electric vehicle industry. The company looks forward to a successful partnership with Aman Ji and is confident that his association will result in increased sales, revenue growth, and a positive brand image.