TECNO Inspires Modern Indians to Embrace Life's New Angles with 'Don't stop exploring life's new angles' Campaign
New Delhi, May 2023: Innovative technology brand TECNO recently launched its new branding campaign, "Don't Stop Exploring Life's New Angles," in India. The campaign celebrates the passions of modern Indians through an uplifting video and encourages them to embrace a life of continuous exploration.
Kicking off with an inspiring video titled "Take a Shot," TECNO urges modern Indians to seize life's opportunities, step beyond their comfort zones, and pursue their true passions with boundless enthusiasm.
Gavin Wu, Marketing Director of TECNO India, highlighted the campaign's objective, stating, "Our new branding campaign aims to convey the brand's progressive spirit to Indian consumers, encouraging them to break free from their comfort zones and explore new perspectives. It is part of our ongoing efforts to foster stronger connections with our Indian consumers and create memorable moments together in the pursuit of an enriched life."
The "Take a Shot" video creatively portrays the mindset of the new generation that thrives on exploration. Through six captivating stories, it showcases modern Indians who dare to challenge conventions, such as a busy office worker who becomes a cyclist, venturing out to explore the mesmerizing nightscape of the city and a mother who balances her love for painting with the joys of motherhood. These stories, along with others, inspire viewers by highlighting the indomitable spirit of relentless exploration and the pursuit of what brings them joy. Vivid and poetic scenes bring these stories to life, vividly illustrating how modern Indians embrace diverse perspectives with unwavering determination and persistence.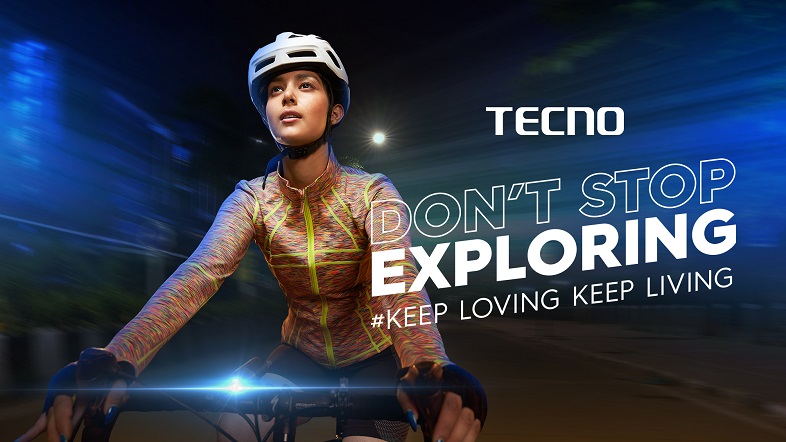 This new campaign is deeply rooted in TECNO's extensive understanding of the Indian market, developed over the years. Today, Indians no longer settle for a singular identity; instead, they embrace multiple identities and occupations, reflecting their multi-faceted personalities and diverse interests. They willingly engage in side hustles to discover their true passions and unlock their inner creativity.
Lucia Liu, Chief Brand Officer of TECNO, remarked, "With expanding knowledge, a global mindset, fast social and economic development, and rapidly changing lifestyles, modern Indians yearn for more opportunities and fulfillment in life. This spirit perfectly aligns with our brand essence of 'Stop at Nothing.' Hence, we take great pride in this campaign, which delves into the rich and diverse aspects of life."

TECNO's brand essence, "Stop At Nothing," drives the company to continually explore and push boundaries, delivering premium and stylishly crafted products that inspire consumers to embrace a positive mindset for the future and enrich their lives with a taste of tomorrow. With recent innovations like the PHANTOM V Fold and the upcoming CAMON 20 Series in India, TECNO revolutionizes the user experience for Indian consumers, empowering them to be part of a progressive technology world where anyone can unleash their potential and express their identities in ways hitherto unimaginable.

The "Don't Stop Exploring Life's New Angles" campaign also demonstrates TECNO's commitment to further invest in the Indian market. Gavin Wu added, "We continuously cultivate our local insights to deliver technological innovations and breakthroughs that cater to the needs of Indian users."