Experience Coffee Like Never Before with Wellbeing Nutrition's Innovative Coffee-flavored Melts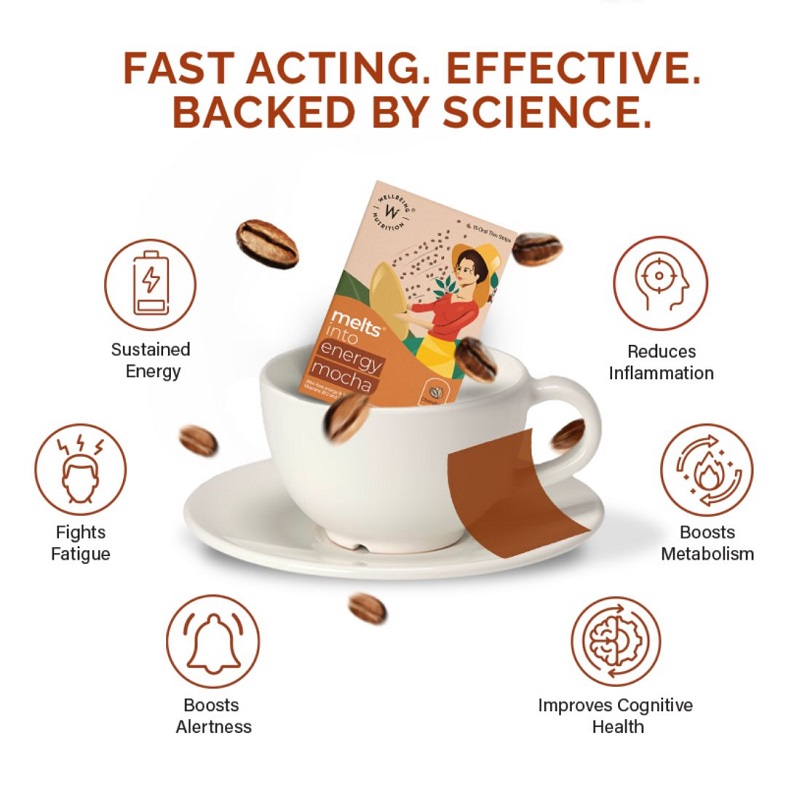 May 2023: Wellbeing Nutrition, a leading nutraceutical brand in India, has recently launched its newest product line of coffee-flavored Melts. These Melts are a unique and innovative way to enjoy the rich and delicious flavor of coffee.
Melts are rapidly dissolving oral nano strips that combine the benefits of advanced nanoscience technology and plant-derived extracts to give you an improved delivery of everyday nutrition.
Made with natural ingredients and free from artificial additives, these Melts are a guilt-free indulgence that can be enjoyed anytime, anywhere. With the convenience of a bite-sized snack, these Melts are perfect for coffee lovers who are always on the go.
"The idea for melts® Coffee Oral Thin Strips came about when I realized that I needed a quick-fix coffee solution whenever I had back-to-back meetings. I also discovered that many others shared this desire. With 100% Roasted Arabica Coffee Beans, and other function-based, plant extracts, these coffee strips are designed to provide a high-quality coffee experience while also giving your body the nutrients it requires. Whether you're looking to get an energy boost to tackle the day or want to speed up your metabolism to reach your weight goals, our strips will help you achieve this while satisfying your coffee cravings with no hassle. With these strips, a busy schedule can never stand between you and your coffee fix – just pop a strip and go!" said Avnish Chhabria, Founder, of Wellbeing Nutrition.
Wellbeing Nutrition – Melt Coffee Range comes in three different flavors: ENERGY MOCHA, SLIM ESPRESSO, and SUPERFOOD LATTE which will give you sustained energy while improving concentration, reducing stress, mental alertness, and wakefulness, all while tantalizing your tastebuds. Try them today and experience the rich, aromatic taste of coffee in a whole new way!