Satellite version of PMC – World's first-ever spiritual science and lifestyle channel now available in Hindi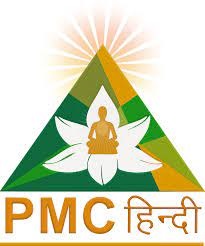 Mumbai- 26th April 2023: To further the power of the country's ancient knowledge of spiritual science, Pyramid Meditation Channel (PMC), World's first spiritual science and lifestyle channel in its satellite version is now available in Hindi.
The PMC Hindi Channel is being broadcasted 24X7 on Jio TV, SITI Cable, DEN Network, Fast WAY, NXT/IN Digital. It is now reaching over 3 crore households since its launch in Hindi early this year.
Large number of followers and practioners of Anapanasati Meditation have subscribed to the channels. Many are now benefiting from Pyramid Energy.
India's very first New-Age Spiritual Science Channel in the National language is the official Hindi media wing of the Pyramid Spiritual Societies Movement.
PMC is a transformative media, with an objective to enable mankind to shift from violence to non-violence, from blind religious beliefs to scientific and spirituo-scientific experimentation and logic, from bankrupt materialism to magnificent Middle Path and finally evolving from animal level of eating to adopting Vegetarianism. It aims to present "Truth As It Is".