MRG School introduces G-20-based monthly planners and activities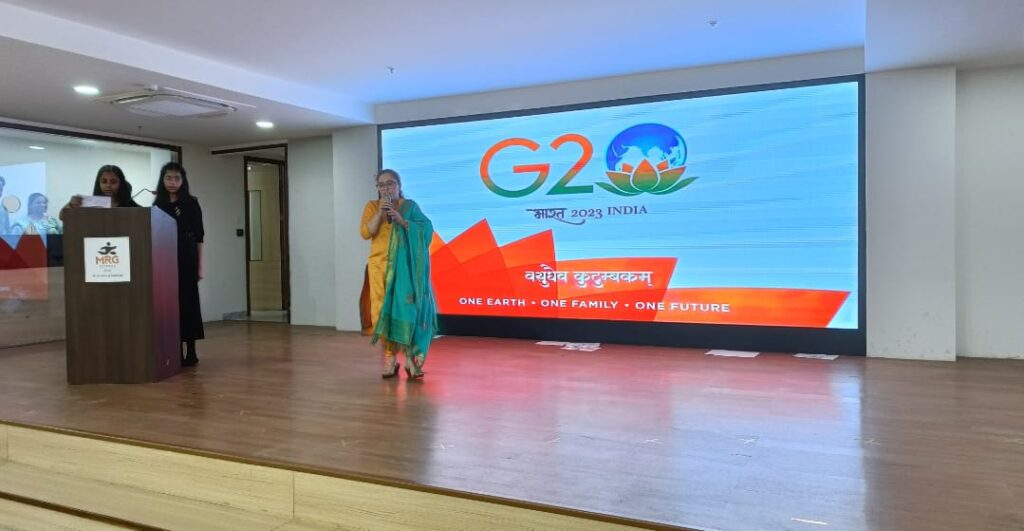 MRG School announced that it will integrate G-20 priorities in-class activities, class assemblies, house competitions, and inter school competitions on a monthly basis. This will include topics such as People, Planet and Prosperity, Green Development and Climate, Accelerating Progress on SDGs, Women-Led Development, Fighting youth unemployment and creating quality jobs, and Shaping an interconnected world.
The initiative has been a principal step of MRG school to enlighten students about topical social and geo-political issues, allow them to cultivate informed opinions, and also educate them about social stigmas and discrimination and turn them into responsible global citizens.
MRG School has always celebrated UN Special Days and created awareness about Sustainable Development Goals(SDGs). Regular workshops and expert talks have also been conducted to spread sensitisation about these issues.
In April, school assemblies were organised on themes such as G – 20 (Introductory Assembly) and International Earth Day (UN Day).
MRG School has gone a step ahead and also printed G20 and Sustainable Development Goals(SDGs) objectives on the school almanack and calendars.
Anshu Mital, Principal, MRG School, said, "It is one of the most crucial initiatives taken by our institution for proper sensitization, knowledge assimilation, and modernization of our students. School assemblies are organized to instil profundity of thought, intellect, and rationale in students. We thought that this would be an innovation to represent India's rich culture of "Vasudhaiva Kutumbakam" or "One Earth, One Family, One Future". It was to turn them into coherent world citizens."