Top 8 benefits & ways on how can Regtech firms like Kyzer Software help and can Support Financial Institutions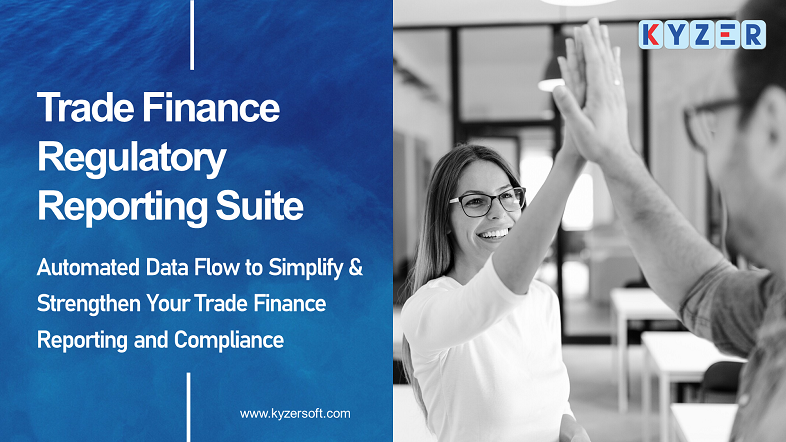 The volume of data produced by the banking & financial industry today is massive.
Leveraging this data to extract customer insights and prevent fraud requires analysis beyond the ability of any single team. Regulatory technology – or Regtech – is the branch of emerging technology rising to meet the challenge and ensure regulatory submissions. Regtech is also known as the tech firm community that solves challenges emerging from a technology-driven market through automation.
The upsurge in digital products has grown in cyber hacks, data breaches, terrorism, money laundering, and other deceitful activities. Therefore, to avoid such fraudulent activities, some companies are focused towards the creation of Banking RegTech solutions, like Kyzer Software, brandishes some benefits on how can Regtech firms help.
Kyzer's market-established software combines regulatory expertise and advanced technology to ensure management of Multi-Regulator Reporting complexity for banks. The products deliver sustainable enhancements in financial data accuracy, process control, operational efficiency, and regulatory reporting, all of which are central to meeting regulatory expectations. The fully automated solution is scalable and replicable across multiple financial institutions.
The top 8 key benefits include:
Improved Regulatory Management – Complete Regulatory overview across multiple data sets and bank divisions ensuring decision making and reporting is based comprehensive data.
Improved Customer Communications – Real-time interface for banks and their customers, allowing oversight teams to monitor KPIs, breaks and workflows via configurable dashboards.
Data Quality Insights – Automatically make Regulatory data available for Data Analytics and Reporting.
Risk Based Supervision – Computations on Risk Ratings – Transaction wise, Customer wise, etc.. The products provide the controls you need to meet your regulatory obligations and manage your reporting risks.
Throughput Improvement– Ability to interact with multiple core, non-core systems, and data sources simultaneously as required with improved operational efficiency and  reducing non value added activities.
Cost Reduction – Proven cost reduction for existing operations and lower investments as operations scale.
Advanced Regulatory Reconciliation – Ensure completeness of reporting by processing the raw data across systems. All data sources are reconciled and high volumes easily accommodated.
Implementation Framework for New Regulatory Changes – The ability to enhance and scale existing processes in line with changing regulatory requirements.
Kyzer Software can also Support Financial Institutions such as a single reconciliation engine integrating data from multiple sources. Other than this, there are many ways, benefits, and features that you must know about:
Advancement and segregation of data points based on business process requirements.
Easily adaptable to incremental changes due to a new regulation, new data sources, and ongoing process refinements.
Efficiently Robust control functionality, including maker checker rules using workflow management.
Insightful and automated report generation and data extracts.
Accelerated implementation timeframe supporting a fast ROI.
Proactive support teams that understand your systems, backed by extensive training.
Benefit from Tech and Domain Expertise in Trade Finance and Regulatory Management.