Micro Focus Recognized as the Global Leader in Artificial Intelligence Predictive Analytics (AIPA) by Research in Action (RIA)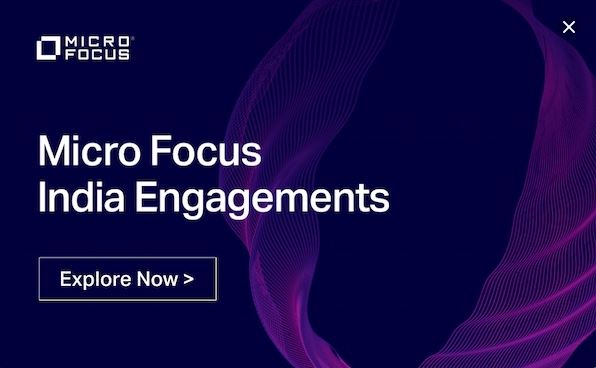 India – July 6, 2021 – Micro Focus (LSE: MCRO; NYSE: MFGP) today announced that Operations Bridge with the embedded OPTIC (Operations Platform for Transformation, Intelligence and Cloud) platform has been collectively recognized as the global leader in the Research in Action (RIA) Vendor Selection Matrix™: Artificial Intelligence Predictive Analytics, 2021. Further strengthening its place as a trusted AIOps solution, Micro Focus Operations Bridge was also recently cited as a "Strong Value" for its product strength in incident, performance and availability management, as well as being named the most balanced overall use case value in the Enterprise Management Associates Radar Report for AIOps: Q3 2020.
"The Micro Focus Operations Bridge solution and its embedded OPTIC platform lead the category of AIPA with the company's excellent integrations and data items, making Micro Focus a great partner for all digital business transformation projects," said Eveline Oehrlich of Research in Action. "Micro Focus' recent transformation towards OPTIC is a significant step towards the next chapter of digital transformation that enterprises need within both business and IT teams."
Micro Focus Operations Bridge is an AIOps solution that includes powerful automated machine learning, anomaly detection and predictive analytics to identify root cause fast. The embedded intelligence of Micro Focus' OPTIC platform provides broad analysis as it normalizes, stores and makes sense of all data produced by the variety of solutions found across IT environments – including most third-party monitoring tools. Operations Bridge and OPTIC also allow teams to discover, monitor, manage, and govern cloud services in tandem with an on-premises approach—maximizing the customer experience and business return.
"With the high customer satisfaction scores, 98 percent recommendation rate and the awarded top marks for the breadth and depth of Micro Focus' solutions, we are honored to have Micro Focus Operations Bridge and the embedded OPTIC platform named as a global leader in this Research in Action report," said Travis Greene, Micro Focus Sr. Director of ITOM Product Marketing.
Operations Bridge includes the following capabilities:
Automated Discovery and Monitoring – across cloud and on-premises services
Event Consolidation and Noise Reduction – determine root causes faster and reduce mean time to repair
Collaborative Dashboards and Reporting – derived from a single data lake
Centralized Performance and Event Management – with rules-based and automatic event correlation
Closed Loop Incident Process – with bi-directional ITSM synchronization
Cross-Domain Analysis – drives problem resolution with multi-domain analytics
Automated Remediation – includes integrated IT automation and workflow library
Micro Focus empowers operations teams to gain full observability into their hybrid estates to remediate problems with full-stack AIOps and uncover insights related to customer behaviour. Micro Focus Operations Bridge and its embedded OPTIC platform is one of the ways Micro Focus helps customers bridge existing and emerging technologies in the race for digital transformation.