Shree Sai Clinic and Parvatibai Shankarrao Chavan Hospital Is The First Private Hospital In Mumbai At Mid-Segment Level To Set Up a PSA Oxygen Generation Plant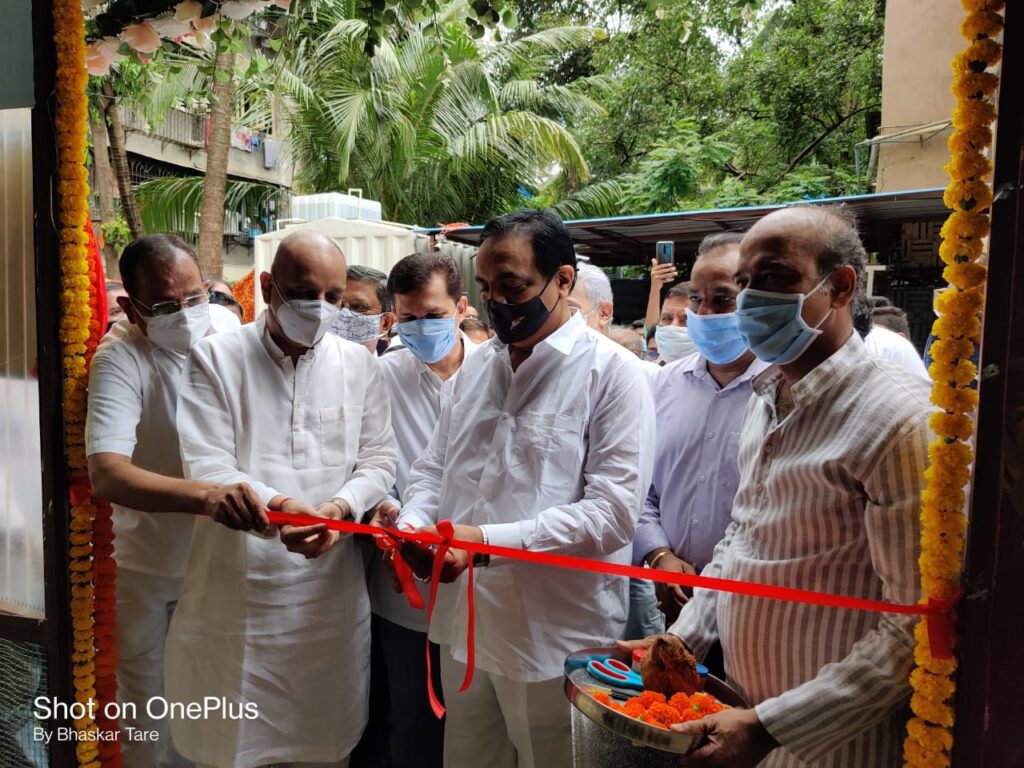 Mumbai: During the second wave of covid-19, patients were struggling to get oxygen beds due to the shortage everywhere. Worldwide, everyone is worried about the third wave. To ease the burden on the healthcare system, and offer the best treatment and facility to patients, hospitals are coming up with various facilities. Shree Sai Clinic and Parvatibai Shankarrao Chavan Hospital is the first private facility in the western suburbs at Goregaon to get a PSA Oxygen generation plant for its in-house patients inaugurated by Honorable Shri Jayant Patil, Cabinet Minister of the Water Resources Department. Also, the hospital has upgraded its pathology services by adding many specialized tests including covid-19 antibody tests, IGG, and IGM quantitative tests are done separately with reports available in 2-4 hours. Present on the occasion were MLA Kapil Patil, Sachin Sawant, Maharashtra Congress spokesperson, Sachin Chavan, Yuvraj Mohite, Sameer Desai, and other reputed members of the society.
PSA oxygenator is a machine that extracts oxygen from the atmospheric air, by a process of filtration of nitrogen, carbon dioxide, and other impurities. The oxygen is then transferred to a tank and compressed at a pressure of 4 bars. This is next pumped into the hospital's gas manifold and then to the hospital oxygen pipeline. The equipment installed in the hospital provides 180 liters of oxygen per minute and the purity is 93 to 97%.

Dr. Sunil Chavan, Founder Director of Shree Sai Clinic and Parvatibai Shankarrao Chavan Hospital said, "We are feeling proud that as a 30-bedded hospital to add the latest technology and infrastructure to improve patient care. This pandemic has thought us the importance of oxygen. Therefore, we are installing this O2 generating plant in our facility so that any patient should not get any difficulty or they don't have to be transferred to other centers for want of specialized tests or oxygen. At present, we have a total of 30 beds including 5 ICU beds. During the second wave of covid, we were struggling for providing oxygen support to our patients and then we decided to set up the plant along with advanced pathology services. Our prime motto is to provide the best care and treatments to our patients and we are following this for the last two decades by offering cost-effective services."
Speaking on the occasion, Shri Jayant Patil said, "I thank and appreciate Shree Sai Clinic and Parvatibai Shankarrao Chavan Hospital, Dr Sunil Chavan and Dr Sachin Chavan on behalf of everyone for this initiative. This oxygen plant will be a boon for the patients gasping for breath. Now, the patients will not have to run from hospital to hospital in search of oxygen. These initiatives will help to reduce the strain on the healthcare system, and help extremely critical patients who require oxygen."