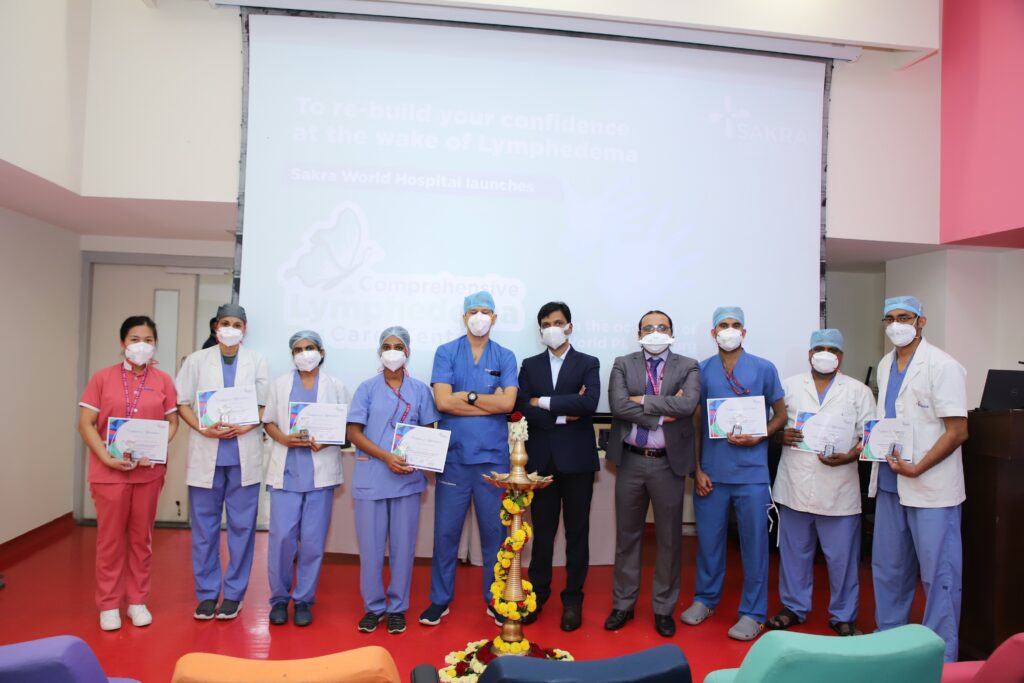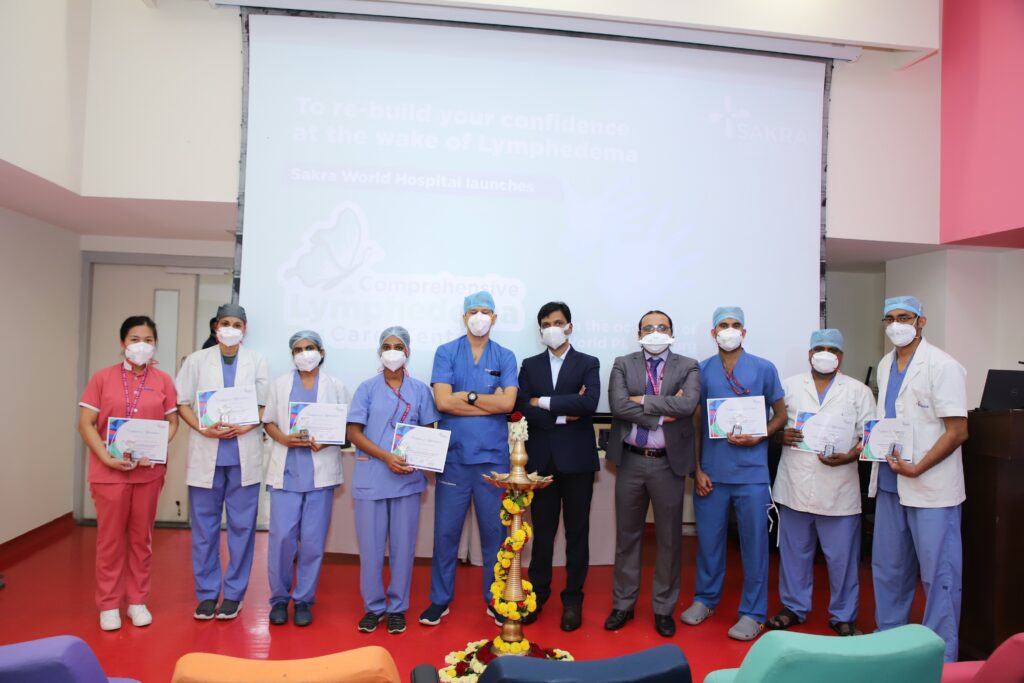 Bengaluru: With an aim to provide complete comprehensive medical treatment for patients suffering with Lymphedema (swelling due to building up of lymph fluid in the body) and help them restore and improve the quality of life, Sakra World Hospital has launched a 'Comprehensive Lymphedema Care Centre' on the occasion of World Plastic Surgery Day today. Spearheaded by Dr Rajendra S Gujjalanavar, Senior Consultant and Head – Dept. of Plastic & Reconstructive Surgery at Sakra World Hospital, this newly launched centre will be equipped with latest technologies in diagnostics and offers treatment by a team of internationally certified Lymphedema specialists including plastic surgeons, physiotherapists, occupational therapists, clinical psychologists and clinical nutritionists.
The comprehensive program will comprise of a detailed Lymphedema staging protocol, followed by consultation with experts regarding management and treatment strategies (surgical treatment in adjunct with Lymphedema rehabilitation).
Elaborating on the need to set up a specialised Lymphedema Care Centre, Dr Rajendra, said, "Lymphedema (elephantiasis) is a progressive disease wherein we witness an increase in the size of limbs or body part due to accumulation of lymphatic fluid when there is damage to the lymphatic system. If left untreated, it can lead to complications like wounds, water discharge or immobility, resulting in poor quality of life. Identifying the symptoms like, skin redness, change in limb volume and inflexibility of joints at the initial state is vital for early diagnosis. Treatment of Lymphedema is largely dependent on the stages and the severity of the condition. We conduct a full assessment of the lymphatic profile, including previous medical history, examination and ICG screening first. With ICG lymphography, we are able to show and understand the structure of the lymphatic system live on the screen, and explore treatment options accordingly."
Lymphedema can be primary (inherited) or secondary (post breast cancer surgery or treatment, filarial infections). Many factors increase the risk of developing Lymphedema post cancer treatment or due to other secondary causes. This can lead to severe infections and Lymphangiosarcoma. Hence, experts recommend ICG scan and follow up after six months post cancer treatment or any gynaecological surgery irrespective of changes in limb volume.
Commenting on the launch, Mr Yuichi Nagano, Managing Director – Sakra World Hospital, said, "Lymphedema is one of the most ignored diseases. In India, we have only a few centres that provide comprehensive management and treatment and due to the lack of which, effective treatment is not made available to most patients. Hence, in order to address this issue and provide world-class medical care and treatment under a single roof, we are delighted to launch Sakra Comprehensive Lymphedema Care Centre, a state-of-the-art facility that follows a multi-disciplinary approach. We aim to make this facility the centre of excellence for the management and treatment of Lymphedema."
Sakra Comprehensive Lymphedema Care Centre will offer services such as ICG based real-time lymphedema scan, Lymphovenous Bypass surgery (LVA), Lymph Node Transfer Surgery, Lymphedema reduction surgery and Conservative treatment (Lymphedema rehabilitation).