NABL accredited Pathlab – Sanghi Medical Centre is now a COVID-19 vaccination centre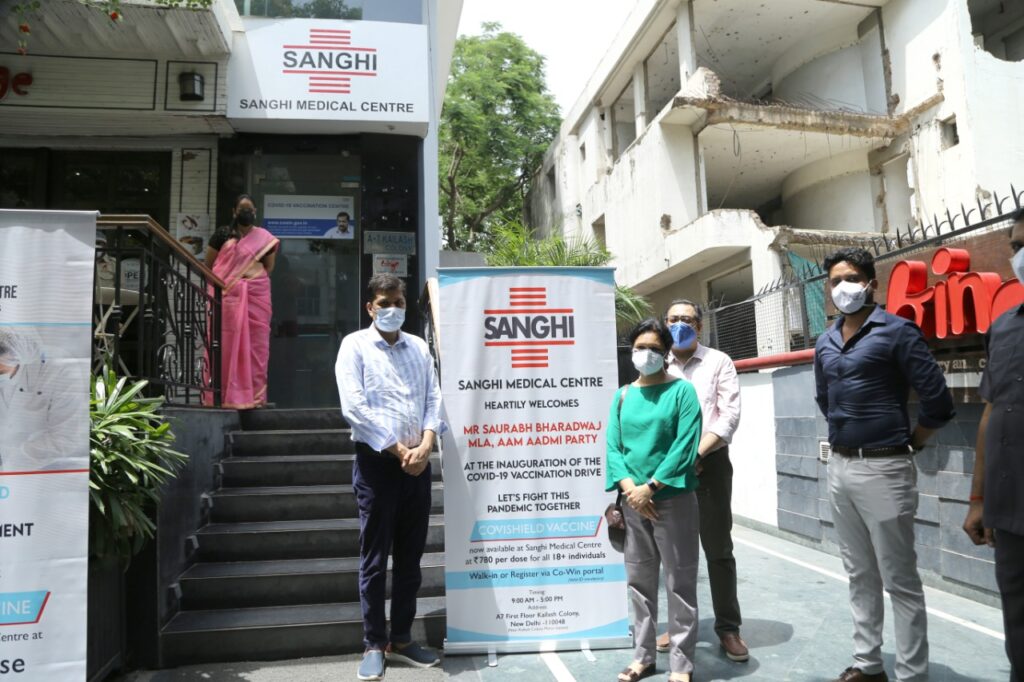 The vaccination will be carried out by trained personnel with all necessary precautionary measures in place assuring optimum accuracy
New Delhi, June 15, 2021: Sanghi Medical Centre, a world-class NABL accredited pathlab, has announced that its centre in A-7 Kailash Colony, South Delhi will now be administering the COVID-19 vaccine. The procedure will be carried out by trained professionals as per safety and hygiene  protocols as approved by concerned authorities.
The Covishield vaccination is available at INR 780 per dose. People above the age of 18 years are eligible as per government protocols and can book a slot and get vaccinated. Walk-ins are permitted as well. The two doses of the Covishield vaccine must be taken 12 to 16 weeks apart.
Vaccination assumes a lot of importance in the current scenario especially when the second wave of the pandemic has been raging across the country. Getting vaccinated can reduce a person's chances of hospitalization and requirement of oxygen supplementation.
Speaking at the ingauration, Shri Saurabh Bhardwaj, MLA and Chief Spokesperson of the Aam Aadmi Party (AAP) said, "There is an urgent need to raise awareness around the urgency of getting vaccinated at the earliest. We are fortunate to have the support of the Sanghi Medical Centre in our efforts to vaccinate everyone. As an accredited centre, we are sure they will be integral to our fight against the pandemic."
Adding his comments, Dr Vikram Sanghi, CEO, Sanghi Medical Centre, said, "We are happy to join the vaccination drive in Delhi as an accredited provider. Our aim is to ensure that more and more people get vaccinated in a timely manner to help stop the spread of the virus.  With us, people can be assured of quality service. We have in the past few few months conducted over one lakh RTPCR tests both for the private and government sectors"
Sanghi Medical Centre is one of the premium private labs in Delhi and the brand has over 10 labs across India. The lab has to its credit the prestigious NABL accreditation for its Pathology Laboratory, the top accreditation for any laboratory in India. 
Sanghi Medical Centre's world class equipment is further augmented by the presence of some of the best doctors from diverse medical fields. They have a formidable panel of pathologists, radiologists, ultrasonologist, cardiologists and highly qualified and trained laboratory technicians, radiographers and other paramedical personnel. The brand's 200+ strong staff is relentlessly committed to the mission of delivering top notch healthcare services to all its patients and clients. The brand's motto is to deliver error free, on time, and every time services to all.
People can book a vaccination slot on the Co-WIN App by adding the pin code 110048 and selecting Sanghi Medical Centre or can call 9711233413 or 011 49848437 for assistance.