Mahira Khan, Sarwat Gilani, Nimra Bucha return to television with Yaar Julahay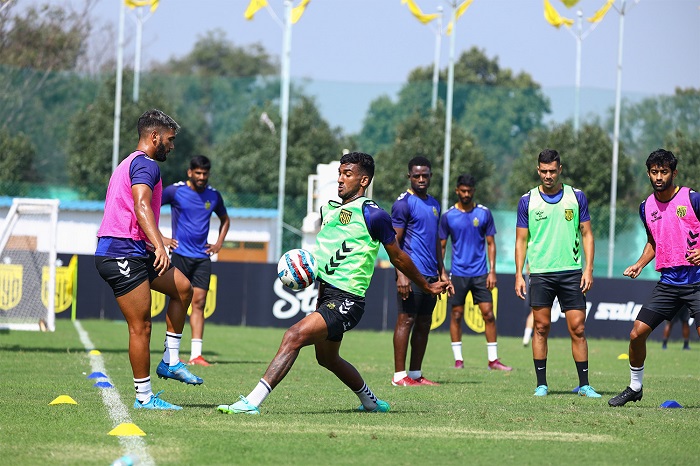 Yaar Julahay is a series of dramatic readings that bring to life stories of legendary Urdu and Hindi writers by some of the Indian subcontinent's best-known writers including Gulzar, Saadat Hasan Manto, Ismat Chughtai, Munshi Premchand, Amrita Pritam among others is set to be aired on Zindagi's DTH services Tata Sky, Dish TV, D2H and Airtel, starting this weekend. Since its launch in May 2023, Zindagi has always aimed at bringing some path-breaking content to audiences from across borders.
Among the readers to be featured in Yaar Julahay are celebrities including Mahira Khan who featured in Raees opposite Shah Rukh Khan, and Churails fame actors Sarwat Gilani, and Nimra Bucha, and actor/director Sarmad Khoosat.
The four episodes of Yaar Julahay will be aired over the four weekends through June on Zindagi's DTH platforms, and the first-weekend episode features Pakistani actress Mahira Khan, reading Ahmad Nadeem Qasmi's classic story, Guriya.
Guriya narrates the story of two best friends- Bano and Mehra. The former has a doll named Guriya that looks just like Mehra, but Mehra has no interest in the doll at all. Their love and contempt for the doll build up over time. An unexpected turn that occurs at the conclusion reveals the doll's mystery.
Actor Nimra Buch will be reading Mughal Bachcha, a short story by novelist and writer, and Padma Shri awardee Ismat Chughtai which will run on the second weekend – the 9th and 10th of June. The story revolves around Kalay Mian, a dark-skinned guy, and his beautiful bride Gori Bi. Kalay Mian is unable to set aside his ego and inferiority complex for a happy married life.
Sharing her experience, actor Nimra says, I remember listening to stories from my Nani when she was trying to put me to sleep. And when I made up my own stories to put my child to sleep, I dressed them up with bits stolen from those stories. Stories fire up our imagination, we keep wondering what happens next even as we resist the impending oblivion of sleep. Mughal Bacha is a fairy tale for grown-ups. Performing it made me feel like a child at play, with Ismat Chughtai looking on and reminding me that I was a grown-up now.  That I was the witch and I was the knight and all of it. It is a love story that spans ages in all its perversity.  And like all love stories, it is ambitious and hopeless and timeless."
The third episode is called Sunset Boulevard, inspired by noted lyricist and filmmaker Gulzar's poem. Actor Sarwat Gilani will be reading one of Gulzar Sahab's short stories, which will be aired on the 16th and 17th of June.
Churails and Qatil Haseenaon Ke Naam actor Sarwat, who was familiar with Gulzar's works says, "Growing up, I had heard stories written by Manto, Ismat Chughtai, and even Gulzar Saab. Never did I think that I would be reading one of his works. When Sunset Boulevard came to me, I could resonate with it because I love stories and characters which have something to say about the common man. The classic literary pieces and the characters in this story are so beautiful. This is surely one of Gulzar Saab's finest works and when such outstanding stories are adapted, the outcome is always beautiful."
The final & fourth episode will see actor Faysal Quraishi reading Saadat Hasan Manto's story Ghusal Khana. Directed by Khoosat Sarmad, it is a story of a boy whose prayers get heard only when he prays in the Ghusal Khana
Director Sarmad Khoosat in an earlier interview had stated, "Manto had a remarkable sense of humour and this story showcases that quality perfectly. Even those who have not yet discovered him will get a taste of his brilliance just by tuning into this story. Faysal has performed it with such aplomb. He has channelled this young, rather irresponsible lad effortlessly."
Watch Yaar Julahay starting 3rd June, every Saturday and Sunday at 12 noon and 5 pm only on Zindagi's DTH platforms