TCO1 Organises 'Boot Camp' For Students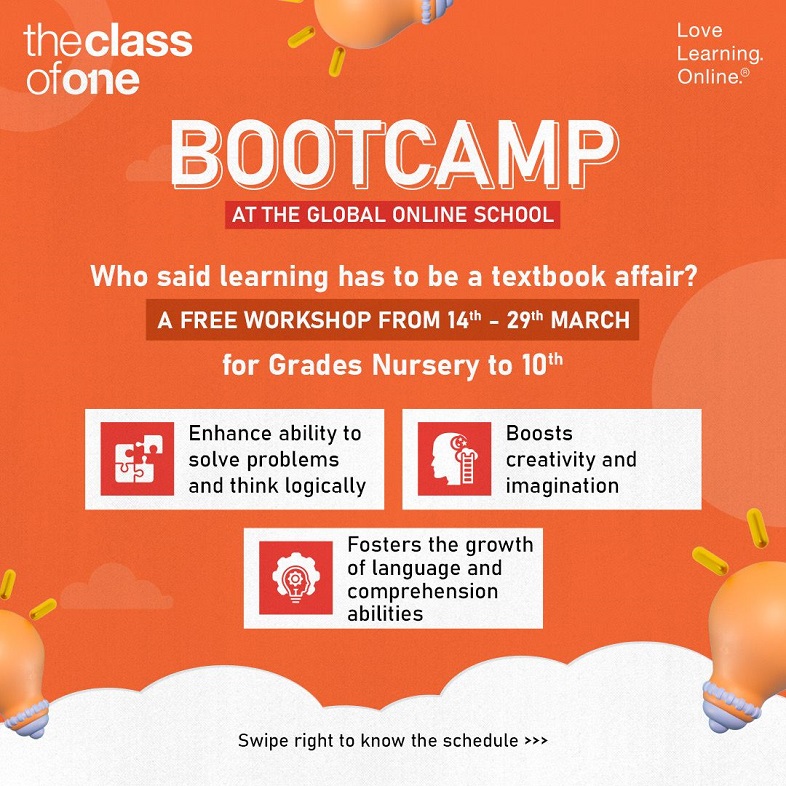 The Class of One (TCO1), a Global online school has introduced the "Boot Camp" program, a free workshop for students of Grades Nursery to Tenth. The aim of the workshop is to train the students and carve their skills across various verticals. The program would help the students enhance their ability to solve problems and critically analyze the aspects of queries to efficiently resolve them.
The workshop would also help the students work on their creativity and imagination to think constructively. Additionally, by learning the most effective communication techniques, students' language and comprehension abilities will also improve as a result of this activity. Students can take advantage of this program's advantages by registering for the class, which is offered to them free of charge. The workshop is set to take place over a span of 15 days and touches every aspect of learning. Students of every class and age group can grab something or the other across the offerings of the program.
"To make sure that our students acquire the best in every genre, we constantly work to introduce new concepts. Boot Camp is our effort to integrate recreational activities into our online classrooms so that our students learn a variety of problem-solving techniques while also exploring how to apply what they learn in their everyday lives. The idea has been carefully crafted by our teachers, who have given their all to prepare the students for a better future," said Ms. Divya Jain, Director, of The Class of One.