Aditya Birla Education Academy Partners With University of Connecticut (USA) To Offer The Schoolwide Enrichment Program To Indian Educators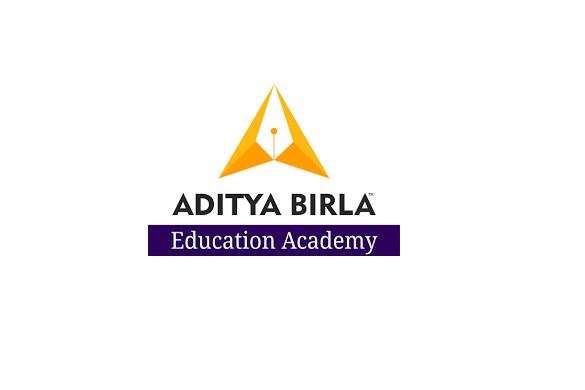 Bangalore, November 2022: The Aditya Birla Education Academy (ABEA), one of India's leading teacher training institutes under the aegis of the Aditya Birla Education Trust (ABET), and The Renzulli Center for Creativity, Gifted Education, and Talent Development (University of Connecticut), one of the leading centers in the world in the area of gifted education and talent development, have announced a collaboration to offer the Schoolwide Enrichment Program to Indian educators. The 8-week, after-hours program, which will be delivered virtually and commences on 2 December 2022, is designed to train educators in developing the talents of all students, providing a range of advanced-level enrichment experiences to them, and providing advanced follow-up opportunities for young people based on their strengths and interests.
All primary and secondary school teachers, special educators and counsellors are eligible to undertake the Schoolwide Education Program. The curriculum includes enrichment clusters and curriculum compacting. Enrichment clusters allow students and teachers/facilitators who have a similar interest, to collaborate for an hour or 90 minutes each week on the creation of a product, performance, or service for a genuine audience. Whereas curriculum compacting, also known as differentiation method, takes into account content, process, and products as well as classroom management and instructors' personal commitment to recognising and addressing individual and small-group differences. For high potential kids, it streamlines the grade-level curriculum to save time for more difficult and engaging work. This was created primarily to make the necessary curricular adaptations for students in every subject area and grade level.
The faculty includes leading education experts, such as Dr. Joseph Renzulli, Founder, Renzulli Learning Systems & Professor, University of Connecticut; Dr. Sally Reis, Professor, University of Connecticut; and Nicole Waicunas, SEM Outreach Coordinator, The Renzulli Center for Creativity, Gifted Education, and Talent Development; University of Connecticut. The cost of the course is INR 5,900, and interested educators should register at https://abea.in/course/schoolwide-enrichment-program. Upon successful completion of the program, candidates will receive certificates from The Renzulli Center for Creativity, Gifted Education, and Talent Development.
Dr Prodipta Hore, Director, Aditya Birla Education Academy, said, "The National Education Policy (NEP), the first draft of which was released in 2020, places clear emphasis on the professional development of teachers in order to realise their full potential, and equip them for nurturing students with diverse learning styles and capabilities, ultimately empowering them to ensure the best possible future for Indian children. The policy also focuses on the need for educators to recognize and foster the innate talents of students, and provide enrichment through study materials, guidance and other activities.
We have been running the Schoolwide Enrichment Program with The Renzulli Center for Creativity, Gifted Education, and Talent Development, for the last 2 years, and have trained over 1500 teachers which also includes number of CBSE school Principals. We firmly believe that it can provide a solution to India's teacher as well as student development needs, and can ensure the successful achievement of the goals enumerated in NEP 2020."
The fundamental problem that teachers encounter is the insufficiently long time period offered for teacher training. In India, this phase lasts for a year following graduation, with the actual session lasting between eight to nine months. The primary goals of teacher education programmes are to foster positive attitudes, a broad range of interests, and strong morals. Therefore, there needs to be close alignment between the teacher's work schedule in the classroom and the programme used to prepare teachers in the training institution. The rising digitalization of education has created a demand for tech-savvy individuals, yet many teachers are having trouble using them since they are not used to them. Therefore, it is necessary to give teachers the required training to enable them to use digital technologies effectively.
Saher M A Sayed; Hamdard Public School, New Delhi: An absolute learning experience attending the sessions on SEM, Going through each module gave me an insight on various aspects and children. Got immense guidance and ideas to implement the SEM on my school system. The best part was interaction during the sessions . Thank you so much. Really enriched.
Archana Agarwal; Dronacharya School, Kalahandi: It's really wonderful experience, we are doing lots of activities in our school but this program gave us the base that how efficiently we can conduct the activities as well as we can explore the child's hidden talent and can provide proper platform. My only suggestion is, can we frame it in proper and creative activities and can be amended and upgraded from time to time as per need of an hour.
Sharadamba. CR; Mirambika School for New Age, Bangalore:It was an insightful, excellent, and very interactive session. The facilitator Nicole was extremely good with sufficient knowledge of the topic. She has conducted the session very well and made us very clear by clarifying many of our doubts. Altogether it was a fruitful session and we look forward for more such sessions.