Vanity Wagon's May Bellebox Brings Hydration-Focused Skincare at Your Doorstep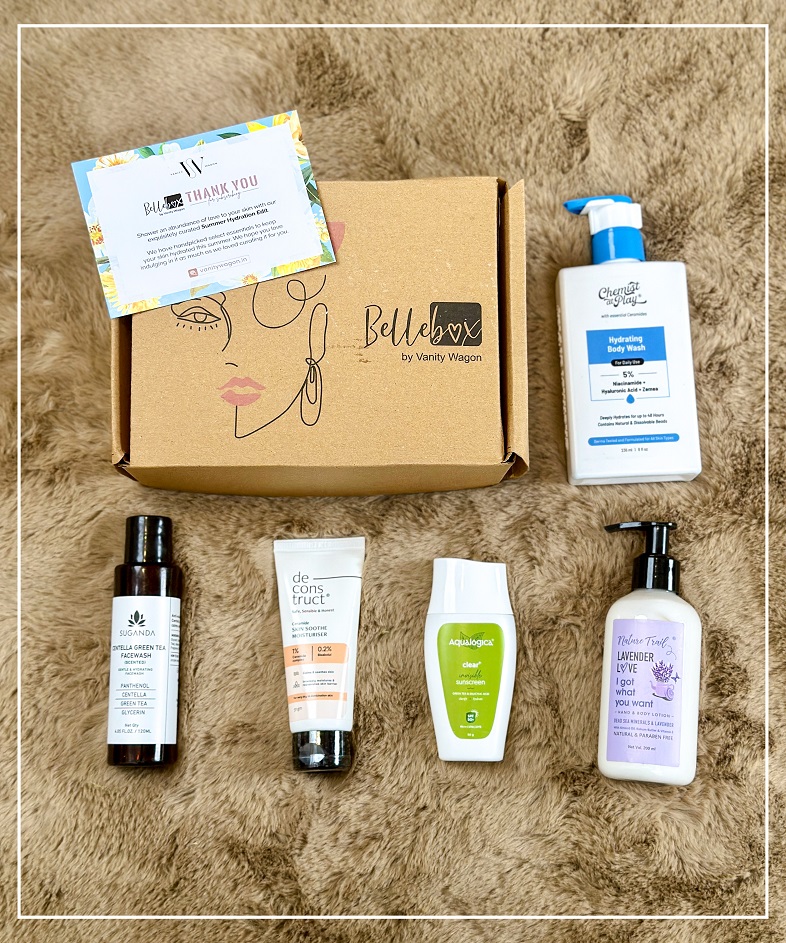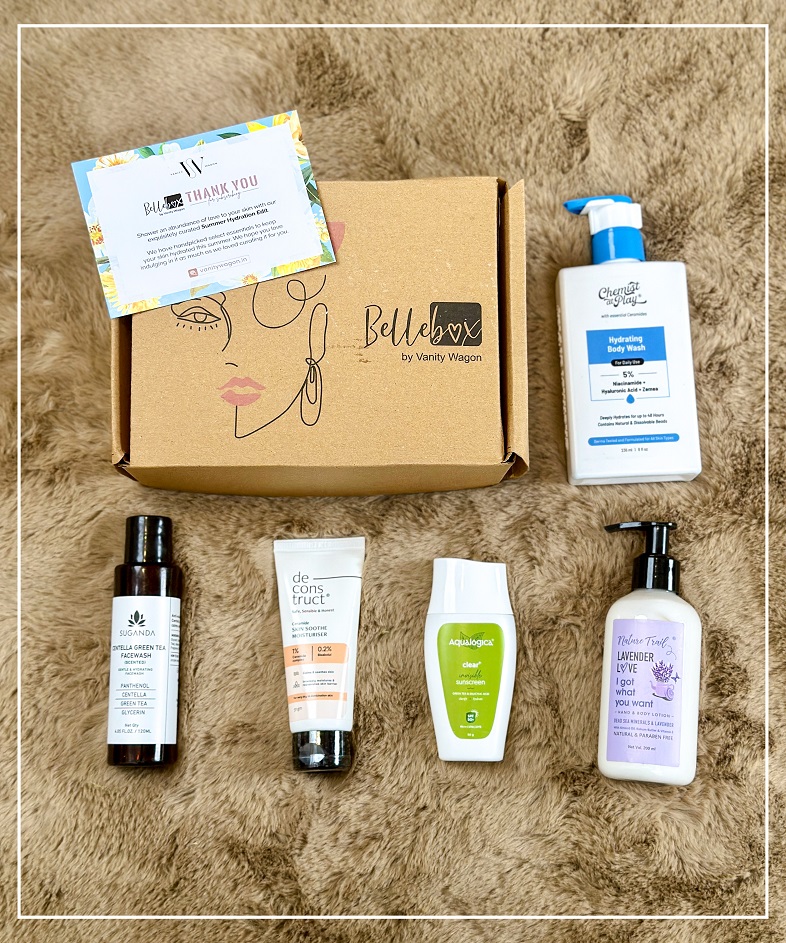 Summer heat can take a toll on your skin, leaving it dry, dehydrated, and prone to damage. But fear not, with the right hydration-focused skincare routine, you can keep your skin looking and feeling its best all summer long. With Bellebox from Vanity Wagon, you can maintain a healthy, radiant complexion while also protecting your skin from the damaging effects of the sun. If you're looking to elevate your summer skincare regimen, consider exploring Vanity Wagon's May Bellebox edition, where you can discover the top products that will keep you glowing throughout the summer season.
PRODUCTS IN MAY BELLEBOX
Chemist at Play Hydrating Body Wash with Ceramides
This luscious body wash deep cleanses the skin while maintaining optimal levels of moisture. It's perfect for everyone with dry-normal skin.
Deconstruct Skin Soothe Moisturizer with 1% Ceramides & 0.2% Bisabolol
Skin Soothing Moisturizer is a uniquely formulated cushiony and creamy moisturizer with Ceramides and Bisabolol that helps to calm and soothe the skin. It locks in the skin's moisture and provides intense hydration to the skin while strengthening the skin barrier function.
Nature Trail Lavender Love Hand and Body Lotion
A non-greasy lightweight formulation, this lotion gets absorbed into the skin quickly. With more than 7 natural & organic ingredients like Kokum Butter, Almond Oil, Jojoba Oil, Aloe Vera, Vitamin E & Natural Betaine, this lotion keeps skin unbelievably soft & nourished.
Suganda Centella Green Tea Facewash (Scented)
A hydrating & soothing cleanser that doesn't dry your skin, removes dirt while leaving skin with what it needs—hydration, antioxidants, healthy pH, and no irritation. Centella Asiatica and Panthenol soothe skin Green Tea and Centella Asiatica infuse skin with antioxidants. Sodium Lactate and Glycerin leave skin hydrated.
Aqualogica Clear+ Invisible Sunscreen SPF 50+ PA+++ with Green Tea & Salicylic Acid
Powered with SPF 50 and PA++++ protection along with Green Tea, Salicylic Acid, and Hyaluronic Acid, the Sunscreen protects the skin against UVA/B rays and blue light. Its non-comedogenic formula hydrates the skin, while keeping breakouts in check. Being 100% transparent, lightweight, and gel-based, it gives a natural finish without any white cast.