Vanity Wagon joins the plastic-neutral movement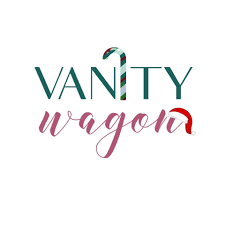 Vanity Wagon, a clean beauty marketplace and a prominent player in the sustainable beauty space, has been certified as plastic neutral. It will now process 100% plastic waste collection produced by the company.
With sustainability being its core value, the brand has been using plastic-free packaging right from its inception. It has committed to using paper tapes instead of plastic ones, green honeycomb wrap instead of bubble wrap, shredded paper instead of plastic air pillows and cardboard corrugated boxes. It also tries to repurpose its packaging and keep it minimal to avoid wastage.
Naina Ruhail, the co-founder of Vanity Wagon elucidates, "We are a clean beauty company, and our products are safe for humans as well as the environment. Recently, we also got certified as a plastic neutral brand. It is our small contribution towards a greener environment. As we all know, plastic is non-biodegradable and its use is heavily embedded into the functioning of society. This means all the plastic that has been produced till date is still present in some form on the earth. By going plastic-neutral, we will measure our plastic footprint on earth and take necessary action to recycle and manage this waste through various measures. We will soon also be focusing on becoming a plastic negative brand."
Vanity Wagon has joined hands with The Disposal Company, which is the gold standard for plastic neutral brands. Together, they have successfully recycled and repurposed 50 kg of post-consumer plastic waste on behalf of Vanity Wagon for the year 2022-2023. The brand is focusing on recycling double the amount of plastic they consume and become plastic-negative in the next two years.
Discussing the importance of being eco-conscious, Naina Ruhail says, "It is high time we realise that our actions are having a negative impact on the environment and the ecosystem at large. The pandemic (COVID-19) has been an eye-opener, and companies and individuals have realised that messing with the environment will have a direct or indirect consequence sooner or later. We should therefore start taking conscious steps and watch out as we move forward. And if not now, when?"