The Body Shop's New Activist Makeup Range Is Here, And They Are All Must-Try Products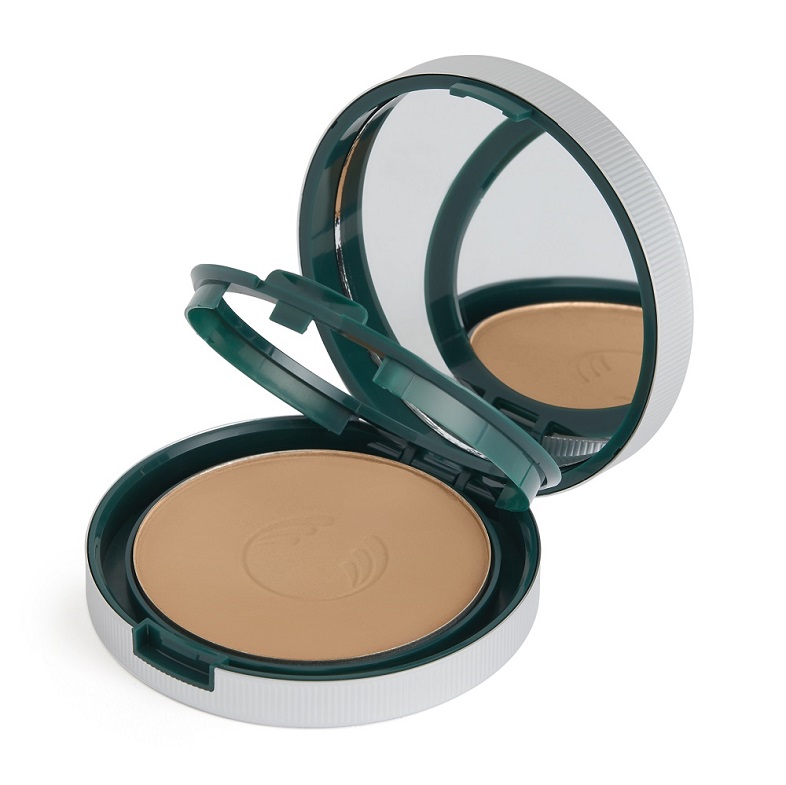 Mumbai, March 2023: The Body Shop, a Britain-born international personal care brand, has news that is sure to be music to makeup enthusiasts' ears. The brand has announced the launch of its new Activist Makeup range, with multiple products formulated based on its central values with premium, ethically-sourced ingredients, 95% of which are of natural origin.
As a brand that believes that makeup should simply reflect who you are, the Activist Makeup range is transversal, i.e., for everyone. The new range also has a fitting name, considering that The Body Shop, at its core, is an activist brand that strongly advocates for eco-consciousness, fair trade, and giving back to society and has been a pioneer in sustainability for over 40 years.
The Activist Makeup range includes a variety of products, all of which use premium ingredients of 95% natural origin and come in recyclable packaging. The new collection includes the Fresh Nude Foundation, Vitamin C Concealer, Tea Tree Face Base, Hemp Primer, Freestyle Pigments, Frame It – Brow, Swipe It Lip Balm, and Sheer Lip & Cheek Stain.
The Fresh Nude Foundation is designed to help create a natural, nude, and glowy finish. It is available in 20 shades and is formulated with Vitamin E and Community Fair Trade Aloe Vera, the foundation adds more finesse to an already fine face. On the other hand, the Vitamin C Concealer is an absolute powerhouse that covers blemishes, spots, and dark circles. The lightweight product is certified by the Vegan Society, lasts all day and comes in a 100% recyclable glass bottle with a citrusy scent that lasts all day.
The Tea Tree Face Base is a powder foundation that gives you an effortlessly flawless matte look without being cakey. Enriched with Community Fair Trade Tea Tree Oil from Kenya, the foundation powder is non-comedogenic, sweat and humidity-resistant, lasts for 12 hours without having to be touched up, and is available in 15 versatile shades. What's more, is that this one is refillable at any one of The Body Shop's 200+ stores. Further, the Hemp Primer is enriched with Hemp Seed Oil and the famed Edelweiss extract, both of which nourish and protect your skin throughout the day. The primer helps prep your skin before applying makeup. Even if you are someone who doesn't wear makeup, you can indulge and use the Hemp Primer as a serum before applying your moisturiser.
The other products in the collection, like the Swipe it Lip Balm, contain naturally-sourced, heavy-duty moisturising ingredients and have a subtle fragrance with a non-sticky formula. It is available in 5 fruity flavours, including Strawberry, Dragonfruit, Blueberry, Kiwi, and Passionfruit.
Finally, the Sheer Lip & Cheek Stain simplifies your makeup routine significantly while leaving you looking radiant. Its lightweight, non-sticky, and hydrating texture offer 12 Hrmoisturisation, making it an ideal everyday makeup product. It's enriched with Community Fair Trade Aloe Vera from Mexico.
With its unwavering commitment to sustainability, ethical sourcing, and the environment, The Body Shop's new range adheres to its core philosophy of change-making beauty. In fact, a few of the products in the collection, like the Vitamin C Concealer and the Swipe It Lip Balm, are certified by the Vegan Society