Reach 3 Roads brings a Two-Day Carnival for Gurgaon people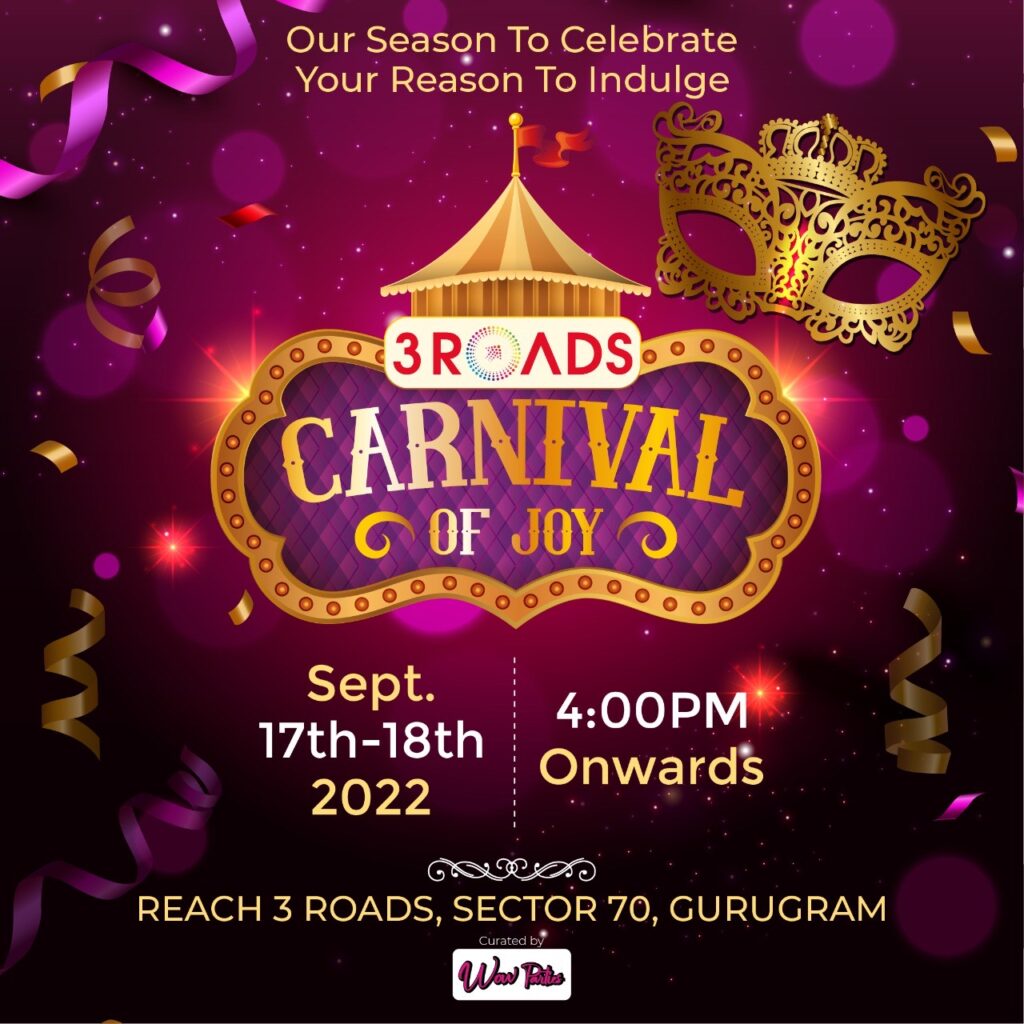 Gurugram, 14th September 2022: Reach 3 Roads is going to organize a two-day celebration 'Carnival of Joy' where Parade, Nostalgic Circus Games, Magic Show, Top-Notch Shopping Flea, and a variety of other Fun and Entertainment will be held under one roof. The idea behind this is to bring a world-class experience of carnival and to resurrect the inner child, which has taken a back seat today. Reach Group has had the pleasure of partnering with so many big brands in its two years of existence. With experiential dining, weekend entertainment options, beauty, fitness, and shopping Reach 3 Roads meets all of the needs of its neighborhood.
Reach Group has been making a significant impact in the business world by enabling firms to communicate more directly with clients and customers. On the occasion of their 2nd year's anniversary, they will be celebrating with the Gurgaon people on September 17th and 18th, 2022.
Commenting on the same, Ms. Nandini Taneja, Vice President, Reach Group, "The past two years have been incredible for all of our accomplishments, and we look forward to reaching even higher heights in the future as more brands join us and we do our best to give back to our customers." We hope that this carnival brings our customers as much joy and happiness as it has brought us in celebrating our second year anniversary. The idea behind this carnival is to celebrate this day with our customers and express our gratitude. We hope everyone will have a good time at the carnival and enjoy their weekend filled with exciting fun activities and gifts."