JUSTDOGS focuses on community building initiatives to connect with pet parents across India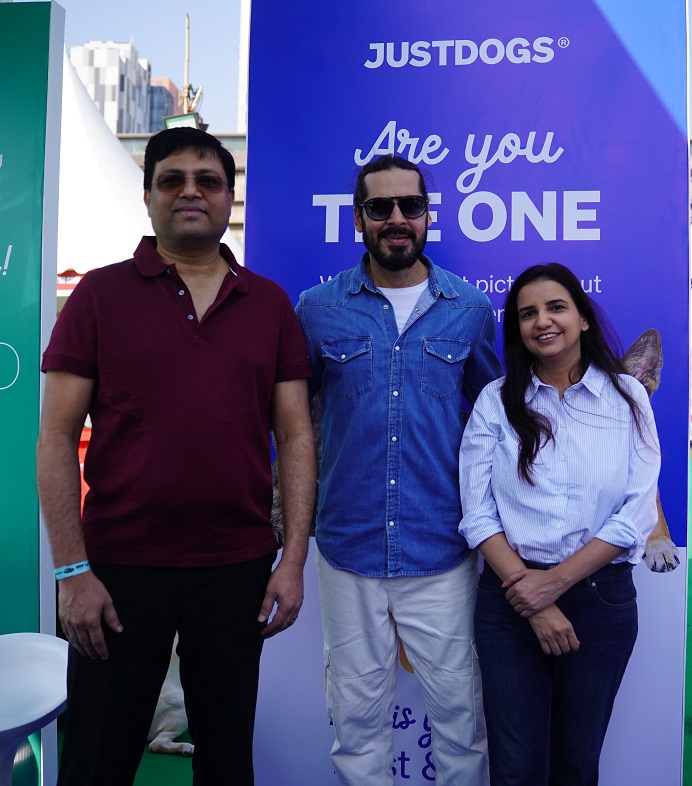 India, January 23: JUSTDOGS, India's leading omni-channel pet care retailer and service provider, is based on a vision of a community where pet parents can come to get expert advice, discuss pet behaviour and seek guidance. The brand is firm in its vision to make a healthier and happier world of furry companions. As a part of this, one of the major focus areas for the brand has been to create opportunities for pets and pet parents to socialise and connect. JUSTDOGS strongly believes that stronger ties within the community is beneficial for both pets and pet parents.
As part of their social initiatives, JUSTDOGS has participated in and organised various events to involve the pet community. Their participation in Pet Fed India has been a major success with ardent love and support from pet parents. JUSTDOGS is also the title sponsor for Pet Fed, one of the largest pet carnivals in the world. The 2022 Pet Fed began in Bangalore where the brand launched their new app, the next leg was in Delhi and ended the season in Mumbai over the weekend. The Mumbai Pet Fed saw various events to engage both fur babies and their families. Some of the most popular ones were the 'wall of unconditional love' and the 360 degree photo booth. There was also a caricature artist drawing memories to last a lifetime. The event was also attended by Dino Morea who is a pet parent and an ardent supporter of Pet Fed.
Speaking about their social connect, Poorvi Anthony, Founder, JUSTDOGS said, "Having spent 12 years building JUSTDOGS and many more years being a pet parent, we understand how important it is to take the time and spend it with our fur babies. We continuously strive to create enriching experiences for the pet community through our in-store and on-ground events. These events are a great opportunity for pet parents to understand their pets better and for us to build a strong connection with them both. We wish to continue building our initiative 'Pet Social' with more events and activities to serve and strengthen the community of pet parents"
In addition to this, JUSTDOGS regularly organises in-store activities where fur babies and their parents can enjoy spending quality time with each other and socialise with other members of the community. One of the most notable in store events has been the Peanut Butter Painting activity that was organised in 3 stores in Ahmedabad where they welcomed 100+ pets and their families to participate in a fun painting activity. A simple activity made possible with just a canvas, few paint splashes, a zip lock bag and smeared peanut butter was enough to channelise the artistic side of all participating pets and encourage pet parents to explore more of their pet's fun side. Additionally, JUSTDOGS hosted a photoshoot at their Vadodara store, a behavioural workshop at Gurugram store and treasure hunt at their Kankariya store. For Christmas, JUSTDOGS planned activities across their stores in India to get the pets and pet parents in the festive mood. The brand also has various events lined up for the 2023 calendar.
JUSTDOGS offers a wide catalogue of pet care products ranging from food, toys, accessories, training and grooming. The brand aims to bring pet families together and create a one stop solution for all their pet care needs.