Hybrid model for ropeway companies, way forward for establishment in metros: Aditya Chamaria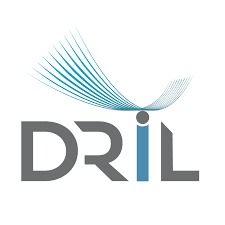 As various parts of the country are grappling with problems related to increasing pollution, Damodar Ropeways and Infra Limited (DRIL), one of the leading ropeway construction, operations, and maintenance player in India, has called for using ropeways as a means of mass transport to suffice the growing need of environment-friendly and fuel-efficient commute. The company also suggested that the country can explore a hybrid model where domestic companies with a proven track record and foreign players can come together to make ropeway development much more efficient and cost-effective.
DRIL has been constructing ropeways since 1974 and successfully running ropeways and cable cars projects in regions such as Vaishno Devi, Guwahati, Chitrakoot, Gangtok, Trikut, Auli, Naina Devi, Kolkata, Dewas, and Maihar in Madhya Pradesh, Auli.
Aditya Chamaria, MD, Damodar Ropeways & Infra Limited, said, "The fact that ropeway systems are quiet and emit no pollution has contributed to their popularity. Ropeways are popular now because people are concerned about the climate. Once operational, ropeways result in revenue for a variety of businesses."
Shedding light on the hybrid model, Chamaria said, "Indian companies are efficient enough to execute and operate ropeways as per both BIS and international standards and have done so multiple times in the past, but getting foreign collaboration for technology should not be ruled out. Electrical, mechanical, and civil work can be done independently or jointly by both partners depending on the technology. The collaboration will bring in the best of technology when we think of ropeways as it has not been used as a means of mass transport. The collaborations should be with companies with a proven track record like Damodar of handling passenger ropeways across multiple locations with a capacity of 500-800 or more per hour."
The model suggested by DRIL will ensure that the entire system for constructing and running a ropeway is not imported, which could tremendously increase the execution cost, but a partnership with Indian players that understand the Indian scenario. Chamaria adds, "This will be in consonance to the 'Made in India' vision of our honorable PM and will be bringing down costs by around 50% that will be an encouraging step to establish ropeway in more locations of metros."
On why do we need foreign collaboration despite the presence of capable domestic players, Chamaria said, "Yes, Indian companies have the ability to execute projects on their own. However, getting technical collaborators from outside, who has handled capacity loads greater than what we are used to, will mean that wherever the Indian government decides to use it as mass transport system will have a much better solution at hand."