FICCI FLO Mumbai and Good Community Collaborate for Ma's Manch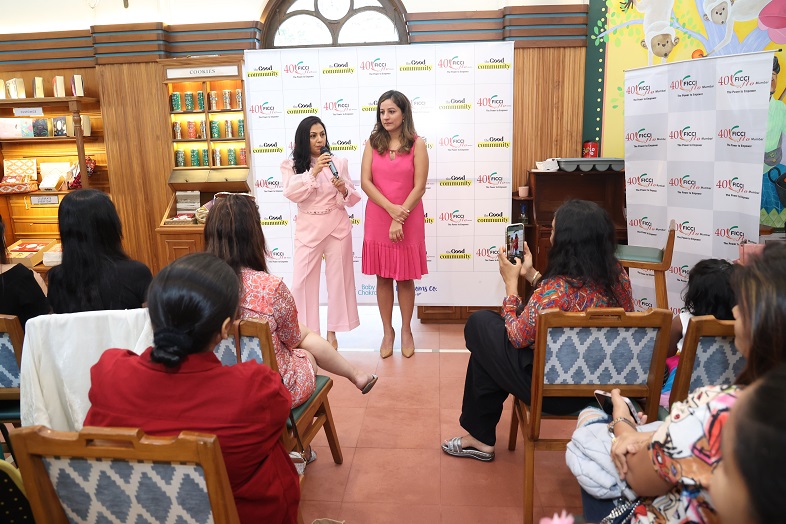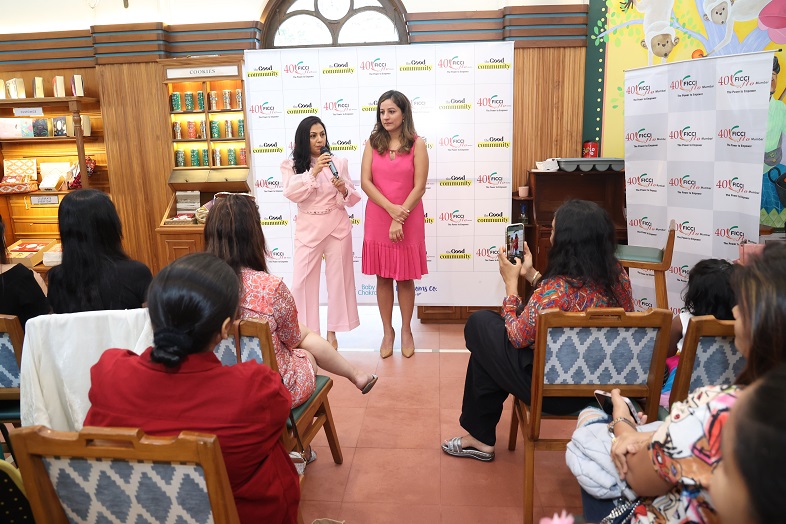 Mumbai, May 13th, 2023: FICCI FLO Mumbai under the aegis of Chairperson, Archana Khosla Burman collaborated with The Good Community by the Good Glamm Group under the leadership of Co-founder, Good Glamm Group & CEO, The Good Community, Naiyya Saggi to provide a platform to mother led businesses to share their business ideas and entrepreneurial journeys with fellow mothers as a way to celebrate mother led start-ups and recognise the contributions made by mothers this Mother's Day.
Organised along with venue partners, Bombay Sweet Shop, the event kicked off with five select businesses sharing their stories followed by a dynamic Q & A session to share their enterprise experience and inspirations. This inspiring session allowed for a unique opportunity to learn from the experiences of these powerful mothers. Bombay Sweet Shop also sponsored a mithai tour and a mithai-making workshop for an exciting and memorable activity that mothers could share with their children on the occasion.
Chairperson of FICCI FLO Mumbai, Archana Khosla Burman said, "Working towards the shared vision of encouraging start-ups led by mothers and helping in mainstreaming this section of the society for holistic socio-economic advancement of the country, such that our economy can achieve its full potential, is a high priority for FICCI FLO Mumbai. We are committed to introducing new opportunities and platforms with the relevant partners such as The Good Community of the Good Glamm Group to enhance the chances for fellow mothers, and women, on the whole, to achieve success."

Co-founder, of Good Glamm Group & CEO, of The Good Community, Naiyya Saggi said, "It's very exciting to have The Good Community from the Good Glamm Group come together in partnership with FICCI FLO Mumbai for "Ma's Manch" 2023 powered by The Moms Co & BabyChakra. The meetup timed for Mother's Day celebrates and brings together mothers who are entrepreneurs and gives them a platform to share their stories of inspiration with fellow moms. The Good Community hosts the largest community of Moms in India (MomStars) and this marks the kickoff of a strategic partnership we have with FICCI FLO Mumbai to further enhance efforts to ensure mothers are financially independent and get all resources and support necessary to meet and exceed their ambition."