Electhon'23 Hackathon Successfully Tackles Critical Challenges in India's Electoral System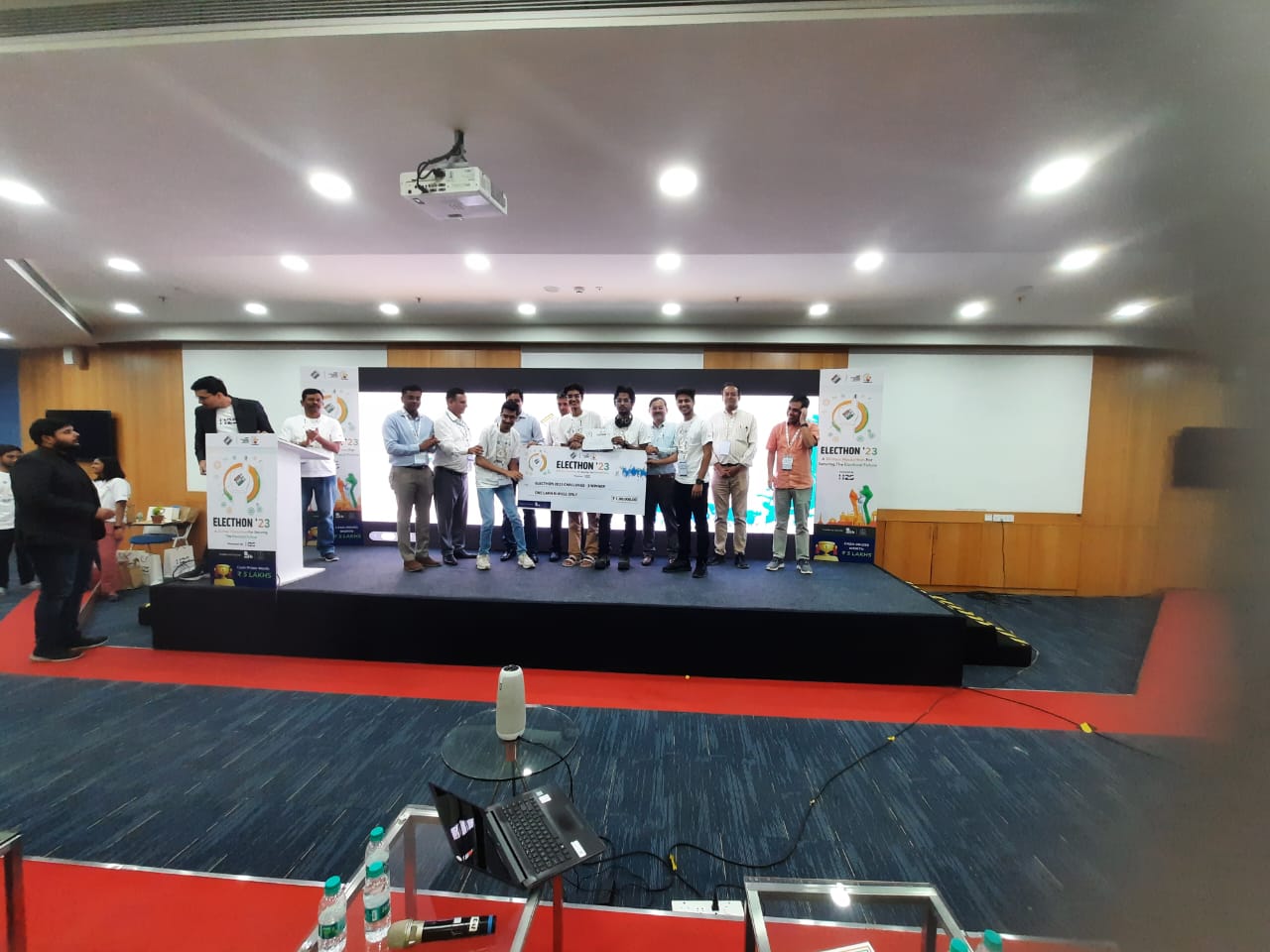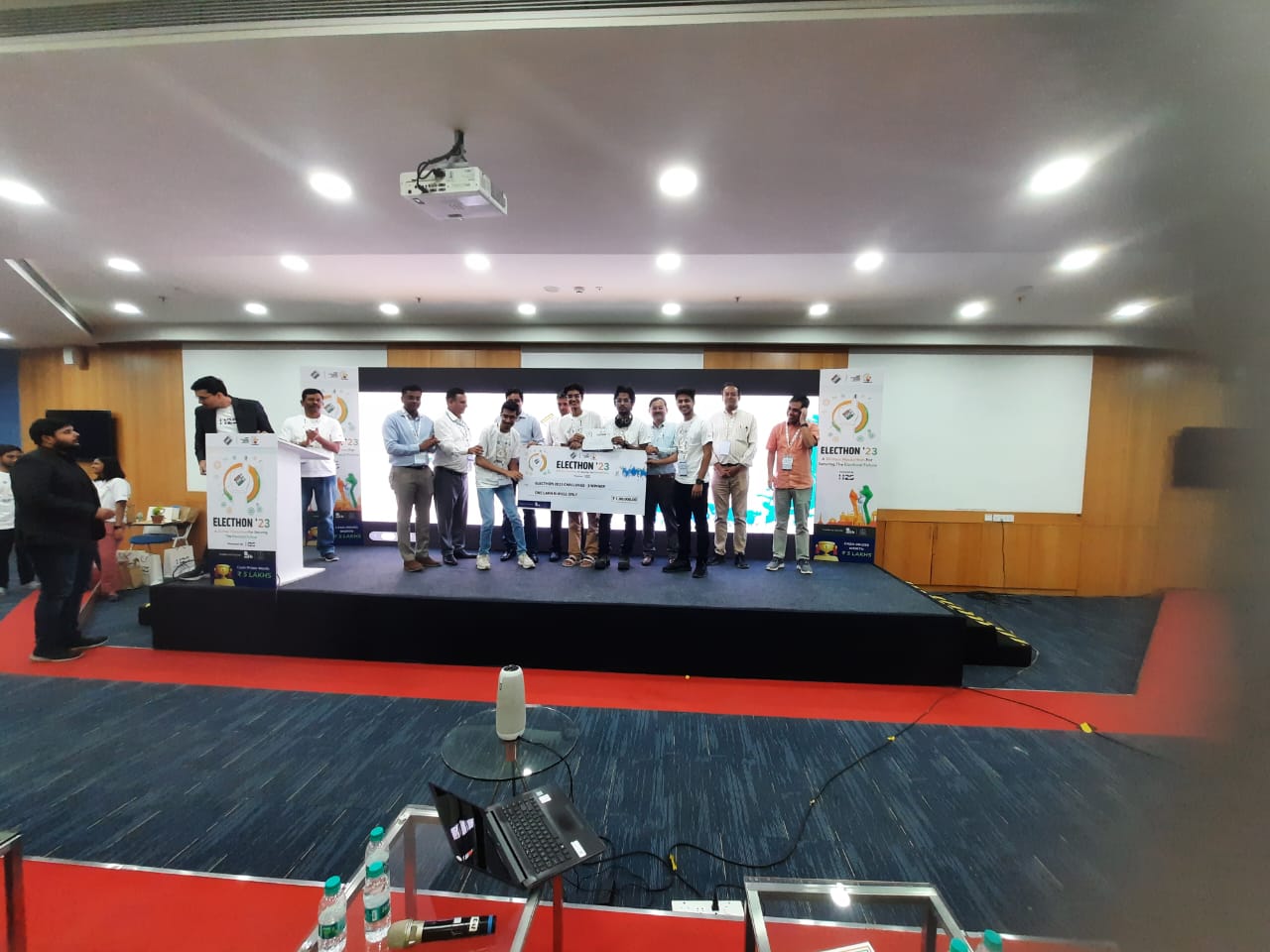 The 30-hour offline hackathon organized by ECI and IIIT-Bangalore witnessed idea submissions from 2936 teams across the country.
Bangalore, April 17, 2023 – The Election Commission of India (ECI) and the International Institute of Information Technology Bangalore (IIIT-Bangalore) successfully hosted Electhon'23, a 30-hour offline hackathon designed to reinforce the electoral future, on the 15th & 16th of April 2023. The hackathon focused on tackling crucial challenges in the electoral system, with a special emphasis on boosting voter registration among the youth and urban population. The event succeeded with brainstorming solutions from the young and innovative minds in the country for the critical issues in the electoral process.
The winners of the first challenge were Future Force, who received a cash prize of INR 1 lakh. The second challenge was won by Wasuli, who was awarded a cash prize of INR 1 lakh. Hackoverflow and Brainvoltzz were named runners-up and awarded INR 50,000 thousand. Noob Smacher received a special mention and a cash prize of INR 25,000 thousand.
Tech Millennials emerged as winners of the third challenge, receiving a cash prize of INR 1 lakh. We High Tea were declared runners-up, receiving a cash prize of INR 50,000. The Psephologists received a special mention and a cash prize of INR 25,000 thousand.
The event organized by ECI & IIIT Bangalore saw some trailblazing ideas and innovative solutions to enhance the democratic process. With a focus on practical and effective solutions, the hackathon aimed to create a positive impact on the electoral system and increase youth engagement. The event was attended by 2936 teams and 4399 individuals from across India.
Prof. Debabrata Das, Director of IIIT-Bangalore, commented on the success of the event, saying:
"We are extremely pleased with the outcome of Electhon'23. The hackathon amassed some of the brightest minds in the country to ideate innovative solutions for some of the most pressing challenges grappling with our electoral system. The level of participation and the quality of the ideas submitted were phenomenal. We firmly believe the solutions proposed by the participants will go a long way in transforming the electoral process in India."
The hackathon included three main activities, each with a specific focus, which participants worked on during the 30-hour event. The first activity was about ideation and brainstorming, followed by idea submission & presentation while the last activity involved the final idea submission and presentation. These activities were designed to help participants build their ideas, get feedback from mentors, and eventually present their work to a panel of judges.
Dr Manjunath Daler, Deputy General Manager of the Karnataka State Election Commission, and Electhon'23 in charge commented on the success of the event, quoting:
"We are thrilled to see the fervent level of enthusiasm and dedication demonstrated by the participants of Electhon'23. The mission of the event was to address some of the stumbling blocks in the Indian electoral system. We were impressed by the quality of the ideas and solutions proposed by the participants. The country can expect the solutions developed during the hackathon will be instrumental in improving the electoral process in India and ensuring that every citizen's voice is heard."