ebikes are vehicles of the future, the owner doesn't even need a license or registration: CEO eWheelers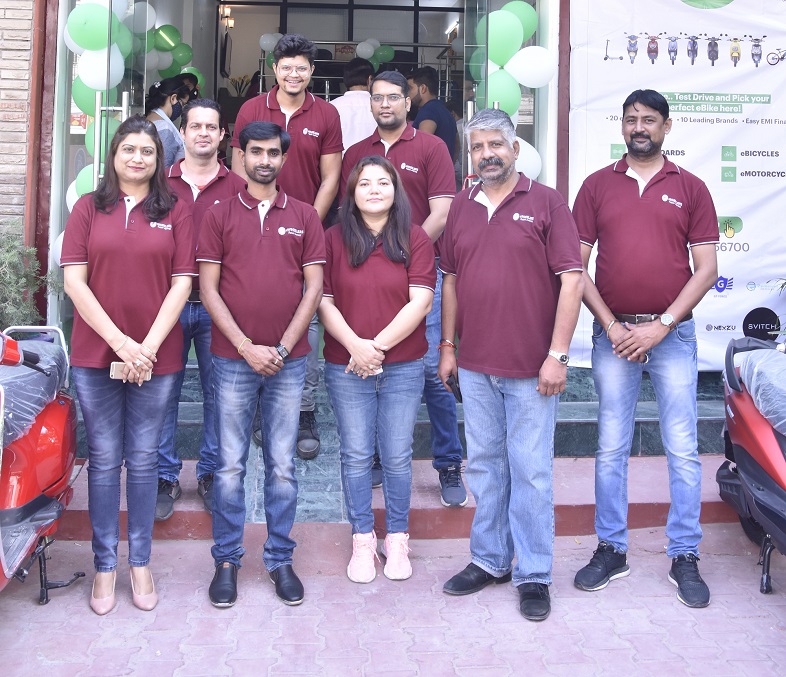 New Delhi, October 12, 2021: In an effort to reduce the burden of fossil fuel emissions in Delhi NCR, where the air quality index has deteriorated even further due to withdrawal of monsoon, Electric Vehicle(EV) marketplace eWheelers, has made owning a non polluting EV easy. eWheelers has unveiled a unique eStudio at Vishwas Nagar in East Delhi. The studio 'E Green Automotives' is all set to give bike lovers a new feel of biking, which is not only economical but also environment friendly.
According to Vasu Deva Reddy Beerala, CEO of eWheelers, which is headquartered at Hyderabad "EVs' could be a solution to Delhi's AQI deterioration. I consider ebikes as vehicles of the future. The biggest advantage is that no registration or even license is required for riding an e-bike."
Beerala further said, "The eStudio, has 20 plus e-bike & e-scooter models, of 10 plus leading brands. We also provide easy finance options to buyers so that there is no financial burden on customers."
The AQI in Delhi is becoming worse with each passing day due to different reasons including heavy vehicular pollution, so it is the responsibility of all residents to do their bit and adopt Electric Vehicles as a way of life. These green vehicles are not just environment friendly but also light on the pocket as fuel prices are skyrocketing. EVs' run on electric charge and don't need fuel.
Ram Kumar, owner of eStudio said, "The price range starts from a competitive Rs 40,000. It's hassle free to be a proud owner of an e-bike. One just needs to visit the studio, explore leading e-bike models, compare features and prices, experience with a test ride, order and pick your perfect e-bike."
Another owner Susheel said, "eBike Studio will provide free roadside assistance (RSA). Not only e-bikes, even e-cycles, e-scooters, e-hoverboard etc are available under one roof.
Talking about the expansion plans of eWheelers, Beerala said: "Right now we are focusing on Delhi NCR and plans are afoot for a pan India expansion."