DLF Malls Launches the first edition of Active Gurugram on International Day of Yoga at DLF CyberHub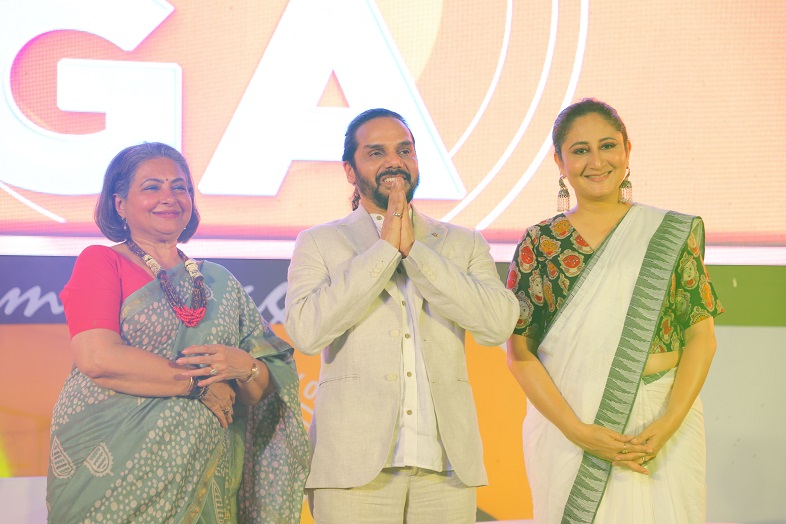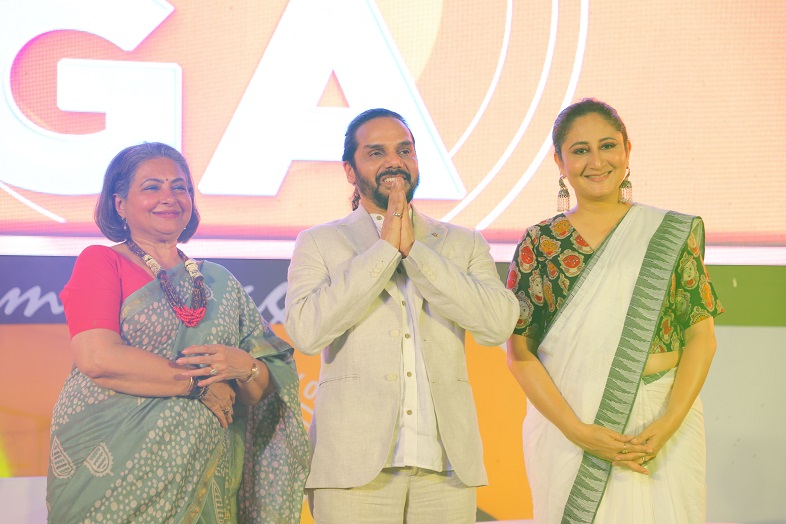 India, June 23, 2023: The unmatched energy of DLF CyberHub, situated in the heart of Gurugram came alive like never before as yoga enthusiasts from the city joined together to celebrate the International Day of Yoga for DLF Malls' first edition of 'Active Gurugram'.
The day started exuberantly as the crowd participated in the 'Mystic Morning' yoga session with Bollywood celebrity, Kubbra Sait & Yoga practitioner, Sarvesh Shashi. One of the key highlights of the day was the 'Health Bazaar', an immersive market that offered some of the best-handpicked products by India's leading health and lifestyle brands promoting holistic wellness.
The evening focused on a series of sessions titled "Wellness Talk", a segment with 3 panels featuring experts – actors, entrepreneurs, and motivational speakers, moderated by TV personality and one of India's most awarded live hosts, Gitika Ganju Dhar.
The first panel titled "It's All Connected" was a cathartic space where the panelists analysed how factors such as race, gender, sexuality, and socio-economic status intersect with mental health experiences. The panel comprised influential women entrepreneurs – Shamika Haldipurkar, Founder & CEO, d'you, Simar Rana, Founder & Creative Director, So Fetch, Ananya Bhandare, Founder, Jungly Delights, and Naina Ruhail, Co-founder, Vanity Wagon who shared their personal experiences during the discussion.
This was followed by the second panel with Indian actor, Karan Tacker who spoke candidly on choices he has made to help stay fit physically and mentally.
The concluding panel titled 'Heart Over Mind' witnessed Indian actress Smita Jayakar and leading motivational speaker, Dr. Santosh Gupta discussing various aspects of science and spirituality.
The day came to an end with a special musical performance by 'Rigmona'.
Commenting on the inaugural edition of Active Gurugram, Ms. Pushpa Bector, Executive Director, DLF Retail said, "With this initiative, DLF Malls' is reinforcing its commitment to always becoming a beacon of community engagement and development. After an astounding response to 'Active Noida, which has been successful in building an engaging community driven by the collective goals of health and wellness, the Gurugram chapter is elevating the experience and creating a robust action plan to continuously engage with fitness enthusiasts. By creating these unique IPs across our properties, we aim at engaging and educating our customers on the importance of living a healthy lifestyle and elevating their experience."

Shedding light on the event, Mr. Muckth Dograa, Vice President & Cluster Retail, DLF Malls said, "I am delighted at the remarkable success of our inaugural edition of 'Active Gurugram'. Through a blend of ancient traditions and contemporary approaches, we were able to provide our patrons with an amazing and enthralling experience. The event exemplified our commitment to promoting a holistic lifestyle and nurturing the wellness of our community".