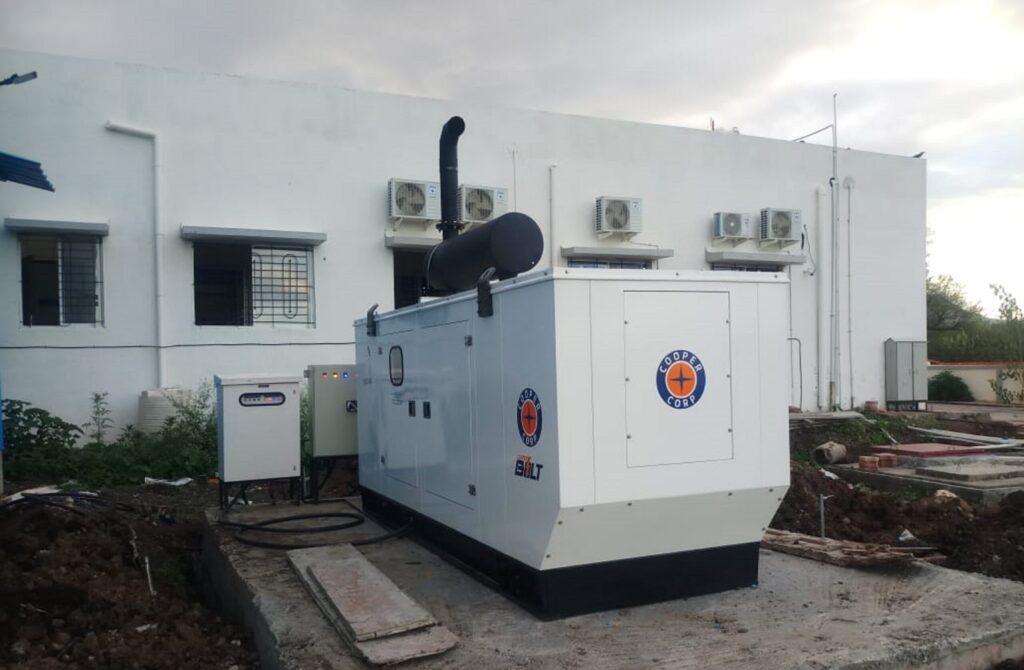 Hyderabad: Cooper Corporation, one of the leading manufacturers of engines, auto components and gensets, has been actively engaged with local authorities to revive Satara from the impact of the COVID-19. Yet again, the company stepped up and participated in the fight against COVID-19 by supplying 13 gensets to the district's hospitals and oxygen facilities.
The company has decided to provide all the genset at a nominal fee of Rs.1/- as per the nominal lease agreement. With the current surge in demand for oxygen, Satara's municipal authorities have taken many measures, including the installation of oxygen plants at twenty hospitals. Thus, the company has decided to provide 100 KVA and 160 KVA diesel gensets to thirteen rural hospitals to support the initiative.
The company has already started the installations of generators for various oxygen plants at Phaltan Sub-District Hospital as well as for rural hospitals at Koregaon, Kashil, Medha, Dahivadi, Vaduz, Aundh, Somardi, Undale, Gondwale, Pimpode, Kaledhon and Pusegaon. The oxygen plant at Kashil was recently inaugurated, and the company has assured that all the power generators would be operational soon.
Cooper Corporation will not only supply the gensets to the district hospital but will also maintain them while they are in operation. Collector, Mr. Shekhar Singh, Additional Collector, Mr. Ramchandra Shinde, and District Surgeon, Dr. Subhash Chavan have all contributed to the project's success. Mr. R. Shinde, Mr. Nitin Shinde, Mr. P. S. Shivdas, and the officers and staff of various hospitals have played an important role.
Expressing his view Mr. Farrokh Cooper, Chairman and Managing Director, Cooper Corporation, said, "Cooper Corporation is determined to continue its support for the government, with a focus on improving the overall healthcare infrastructure, to safeguard our country from this pandemic. We have considerably increased our on-the-ground efforts to assist COVID Warriors around the region. Over the last year, we have collaboratively worked with the local authorities in Satara. Also, we successfully vaccinated 3,000 officers, employees, and workers as part of the vaccination drive."
Apart from this, the company has been involved in the fight against the pandemic in several ways. It has initiated a drive to distribute more than 15,000 "Mask Booklets" in Marathi language on 'How to make a mask at home' in association with Satara Zilla Parishad for health workers. In collaboration with Satara Municipal council, it conducted 30 full days of sanitizing drive across all parts of Satara town, MIDC Satara, Waduj, Pusegaon & Palasi.
Another key concern area was the frontline warriors like police officers who had been affected by the corona virus. To address the issue Cooper Corporation partnered with Satara Police to distribute full-body protection COVID 19 PPE kit, Infra Thermometer, Face shields and medication. The company also provided high-end ventilator support to civil hospitals through the Grant Medical Foundation, Pune, to strengthen the medical infrastructure in Satara.