Arvog enters into a strategic Gold co-lending partnership with Indian Bank
India, September 2023: Arvog is a new-age, AI/ML-powered, customer-centric finance company that makes digital lending quick, efficient, and easy. We focus on digital personal loans and gold loans. Arvog (Finkurve Financial Services Limited) is a listed company on the BSE Limited (Bombay Stock Exchange Scrip Code: 508954) and registered as an NBFC (non-banking financial company) with the RBI (Reserve Bank of India).
Indian Bank is a public sector bank in India that was founded in 1907 and is headquartered in Chennai. It has 41,645 staff, 5,814 branches, and 4,929 ATMs and cash deposit machines to serve over 100 million consumers. As of March 31, 2023, the bank's total business had reached 1,094,752 crore (US$140 billion). It has 227 correspondent banks in 75 different countries.
The collaboration will boost loan availability for borrowers by using Arvog's digital lending capabilities and Indian Bank's proven customer base and regulatory framework. The partnership will enhance Arvog's growth in the gold loan space, benefit from lower costs of funds, and boost brand credibility. Arvog thanks the Indian Bank team for a flawless onboarding experience.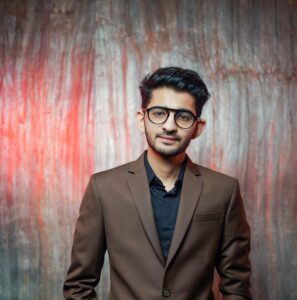 Mr. Priyank Kothari, Director of Arvog, said, "By combining Arvog's digital lending capabilities with Indian Bank's robust customer base and regulatory framework, the collaboration will increase customer credit availability. Indian Bank's robust due diligence process and lower cost of funds, backed by our expertise and technology, will help us turn the pivot in the gold loan industry. We hope to simplify the gold loan procedure for individuals by combining our experience and resources with Indian Bank's network of over 5808 branches. We will continue to give our customers the financial opportunities needed to realise their innate worth and empower them."