GIIS counsels high school students on learning opportunities abroad via webinar series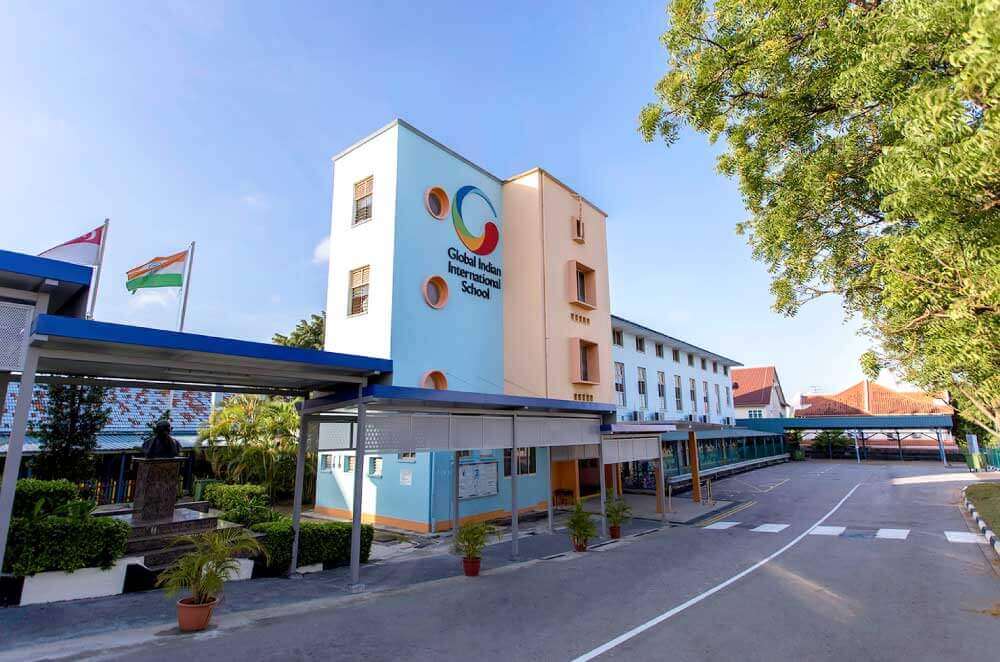 Hosts a webinar with the world's leading universities – University of Bradford, Aberystwyth University, UWE Bristol, University of South Wales, BHMS Switzerland, Coventry University, and Crandall University
24th May, 2021: A premier education institution with a network of 21 campuses across 7 countries, Global Indian International School (GIIS), conceptualised and conducted a webinar to help students of 11th & 12th standard explore future learning opportunities across UK, Europe and Canada. Owing to COVID-19 concerns and unpredictability, 12th grade students are facing uncertainties in terms of examination dates, format and more, while 11th grade students, although not exempted from exams are staring at an uncertain future. In such a situation, counselling from international universities on possible global courses and opportunities is extremely reassuring for the students. GIIS has launched a series of webinars, of which 2 webinars have already been conducted with around 7 leading universities from UK and around.
GIIS helped students gain clarity on international opportunities and related nuances like possible courses, qualifying criteria, college application requirements, formats and timelines, impact of COVID-19 pandemic and details of options like virtual classes or blended learning etc. Commenting on the webinar Mr. Rajiv Bansal, Director-Operations, Global Indian International School (GIIS), India said "When it comes to higher education options abroad, we want our students to make an informed decision. To do so, they need access to in-depth knowledge of courses, curriculum, qualifying criteria, fee structure, teaching methodologies, future career prospects and more. These webinars aim to bridge information gap and equip students with necessary knowledge. With such exposure, we are confident that the students and their parents will find these interactions extremely useful."
With the UK becoming one the most preferred destinations for Indian students for higher education, Global Indian International School (GIIS) hosted a webinar series for the students involving direct interactions with University representatives. The sessions conducted so far by representatives from Universities across UK, Canada and Europe, were attended by over 200 participants from GIIS India Campuses in Pune, Bangalore, Noida, and Ahmedabad. "It was a great opportunity for the students of grade 11 & 12 to directly interact with representatives of some of the most prestigious UK universities and move a step closer to realizing their dream of studying overseas for their professional growth. We plan to continue hosting such webinars by inviting Universities from other parts of the world to help our students with ample options to make their choice", added Mr. Bansal.
The two-hour session emphasized on the relevance and importance of global learning in today's day and age, and viability of exploring international courses during the pandemic and in a post COVID world. Other themes covered during the discussion included details of the application process, eligibility criteria, requisite proficiency, student support keeping in mind COVID-19 protocols, campus life, placement opportunities and support due to constantly changing travel restrictions and more.
About Global Indian International School (GIIS):
Winner of over 200 international awards, Global Indian International School (GIIS) is a global network of premier international schools with more than 16,000 students across 21 campuses in Singapore, Malaysia, Japan, Thailand, UAE, Vietnam, and India. Founded in 2002, the GIIS network of schools offers a range of international and Indian curricula for kindergarten to Grade 12 students. These include the International Baccalaureate Diploma Programme (IBDP), Cambridge IGCSE, IB Primary Years Programme, Central Board of Secondary Education (CBSE), and the Global Montessori Plus programme.
GIIS' mission is to nurture young minds into global leaders and innovators of tomorrow through a skills-based approach to education which believes in academic and extracurricular excellence. This approach, called the Nine GEMS™ methodology, balances excellence in academics with sports, performing arts, entrepreneurship, and character development. GIIS is a member of the Global Schools Foundation (GSF) which has been recognized worldwide for high standards of governance and established academic criteria.
For more information, please visit: www.globalindianschool.org