Education sector to steps towards realism due to adoption of immersive technologies: Perceived Design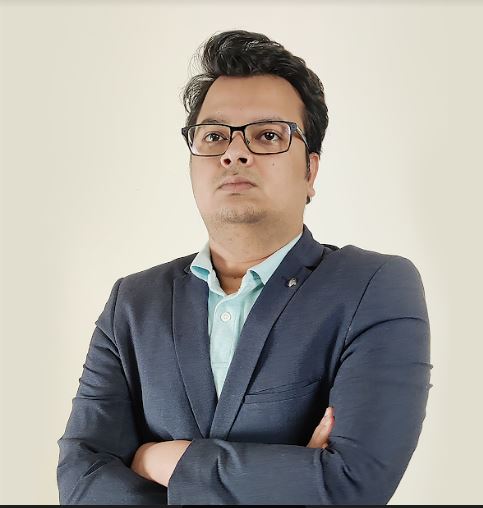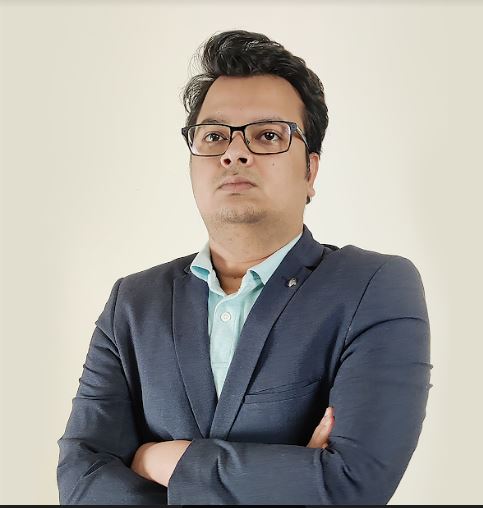 Einstein reputedly said, "Learning is experience. Everything else is just information." These sage words have never been more pertinent.
The Indian education sector has undergone major transformations over the years. In the present digital age, technological adoption has forayed into the educational landscape as well and has brought about major changes in the curriculum and learning experience of the students. New-age technologies, especially immersive technologies have revamped the curriculum of the students and have upscaled the sector on the whole at unimaginable levels.
The effect of the pandemic
The pandemic's outburst last year which caused disruptions stepped in as a blessing in disguise for the educational sector. It has upturned the segment altogether and the concepts of online learning and hybrid learning have become the new educational norms. Adopting technology was no longer an option but has rather became the need of the hour. While the trend of tech adoption is slowly picking up pace, immersive technologies are also gradually entering the Indian educational scenario and are being used extensively in extending a high-end experience to the students. They now have access to the latest learning material and top-notch educational experience and all this has been possible due to the increased acceptance of technology in the sector.
Using immersive technologies in the Indian educational system
Using these solutions, the Indian education sector's landscape has undergone a revolution and it has become an augmented and virtually simulated experience. Learning has now become self-paced where students can study anytime, anywhere without any restrictions of geographical locations or timings.
Teaching is no longer a rote learning or the mundane process of teachers explaining and students listening. There has now been a transition from theoretical textual book-based learning to a more engaging, interactive, and playful one all due to the inculcation of AR and VR. The knowledge-gathering process has become interesting and immersive for the students with these technologies. Educators have now been leveraging the power of AR and VR in order to extend the top-notch educational experience to the learners.
Additionally, with the power of other advanced solutions like AI and ML, the teaching process has been enhanced right from the process of grading to that of curating personalized content and resolving their queries instantly. Teachers have been able to provide improved, personalized, customized, and self-paced experiences to the students via the benefits of Artificial Intelligence. Furthermore, Machine Learning has enabled in real-time analysis of students' performance, modification of teaching methods, and curriculum based on the data collected. It then suggests possible customization in content curation and teaching methods and paves the way for a highly personalized and individualistic learning experience.
PwC in its recent report highlights a similar trend and states that immersive technology is a powerful educational tool. It not only helps instill confidence ( a remarkable 275% of students share that they feel confident post learning via immersive tech enabled content) and other soft skills amongst the learners but also fosters connection between the educational content and the students. The report also points out that learners taught with virtual reality tech based content are 3.75 times more emotionally connected to the educational content and are 4 times more focused in their studies. The study further shares that simulation based learning makes the students feel as if they have been involved in a productive and fruitful learning experience.
Key highlights: How will immersive technologies benefit students?
This trend of using immersive technologies in education is emerging to be extremely beneficial for the students as well. It enables them to gather knowledge about real-world situations and these cutting-edge technologies and makes them industry-ready for the future.
Via these technologies, students can feel and experience the virtual elements while being in the real world and this has upscaled their learning experience. These new-age tech solutions help simplify complex topics and make them easy to comprehend and retain for the students.
Using AR and VR in their studies help ignite their imaginary senses thereby polishing their creativity and eliminating any kind of mental blocks. These technologies make studies meaningful, immersive, and interactive. They also motivate the students to actively participate and engage in studies. Furthermore, they help in improving their attention span along with extending a detailed and virtually simulated understanding of the concepts and ensuring greater retention levels.
AR and VR help in providing high-end practical-based and first-hand learning experiences as well. This implies that on using AR and VR, educators can perfectly combine theoretical knowledge with practice-based learning and this gives the students an open and flexible environment wherein they can look, touch and feel and also interact personally with the virtually simulated elements.It also enables the learner to repeat each learning experience as many times as needed, to reach proficiency. This on-demand repetition feature makes immersive technologies an extremely effective tool in the education sector. It also lends itself well to 'bootcamp' learning styles that majorly include intense, short-term courses that focus on great speed and high-impact learning.
Immersive technologies help establish a collaborative learning system where students have an easy access to engaging and attractive visual content for better comprehension of complex and abstract subjects. These tech solutions make studies not only interesting but also impactful and meaningful and transform the entire learning process into a productive one.
While studying from the immersive-based model, students can indulge in learning without any distractions and can also acquire soft skills at an early age. Incorporating AR and VR in their studies preps them up for the tech-savvy future and shapes them up holistically- they receive state-of-the-art theoretical knowledge, immersive and engaging practical learning along with training of decision-making, problem-solving, teamwork, and team management qualities.
Using immersive technology to train students and employees enables more detailed and accurate learning analytics. With XR (extended reality) technology, educators can monitor the student's learning journey along with their progress and performance. Based on the information gathered via this analysis, trainers can then modify their teaching methods so as to extend high-end learning experiences to the students.
The data gathered shares insights on the student's learning journey consisting of the duration of use, number of repetitions, completion rates, and eye contact along with the body language and number of correct answers or interactions. This information is valuable and helps teachers to get more detailed insights into the progress a student is making. Immersive enabled learning also helps the learners to self-track their progress. It makes the learning-teaching process a collaborative one where both the student and instructor can use immersive learning to enhance the learning experiences and ultimately accelerate the transfer of knowledge and behavioural change.
Modern classrooms have turned engaging, productive, interactive, tech-savvy, and immersive with the introduction and acceptance of AR and VR. They keep students hooked, make mundane studies interesting and productive, and motivate them to study dedicatedly.
The road ahead
As per Deloitte's reports, the use of wearable headsets for AR, VR, and MR for educational purposes will grow over 100% by the end of 2021 as compared to 2019 figures. It further states that the educational XR market is projected to grow exponentially in the coming times. Additionally, as reported by Market Research Future in its recent study, the global e-learning virtual reality market is expected to reach $339 million by the end of 2023. It is anticipated to grow at a CAGR of 42% and the Asia-Pacific region possesses a great growth potential in the times ahead.
According to Market Data Forest's reports, the global virtual classroom market is expected to hit $24.7 billion by the end of 2026 and will grow at a CAGR of 17.14%. The Asia Pacific market is one of the fastest-growing markets and will increasingly adopt these tech solutions in the times to come. The major reasons for this significant growth would be the demand for personalized learning experiences coupled with the introduction and adoption of immersive technologies in the Indian education market.
These statistics depict the broader picture that this trend of the introduction of AR and VR in the education industry has revamped the education sector and it will pick up pace in the times ahead.
However one of the major roadblocks that the Indian education sector will face is its advancement in the rural areas. Tier 2, 3, and 4 cities struggle in the absence of basic education, and in such a scenario, digitally advanced learning seems like a far-fetched dream. While the usage of smartphones has increased and the availability of the internet is slowly improving, using technology for education seems like an impossible target to be achieved as of now. Additionally, the skeptical mindset of the people living in these areas won't allow these solutions to be easily accepted as in the urban areas. However, with the support from the government, awareness can be in these regions and they can be educated about the benefits of bringing virtual classrooms and what wonders advanced educational experiences can do for their children.
Summing Up!
Teachers are using AR, VR, AI, and ML as assistive tools and they have contributed majorly in revamping the entire Indian educational sector. They enable personalized, customized, and self-paced learning and ensure that the student's educational experience is engaging and immersive. These cutting-edge technologies along with VR-enabled headsets are optimally utilizing the potential of online learning and are paving the way for the creation of modern classrooms that offer an enriched, immersive, and engaging educational experience to the students. They have revolutionized the remote learning and hybrid learning models and their future in the education space indeed seems promising.