Truefitt & Hill, the World's Oldest Barbershop, launches its 32nd Barbershop at Koramangala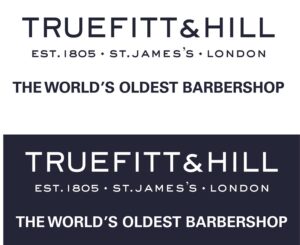 23rd May 2023: Truefitt & Hill, the world's oldest barbershop, renowned among the British upper crest for over two centuries, continues its illustrious legacy by introducing its luxurious grooming experience to Koramangala, one of the most upscale retail enclaves nestled in the heart of Bengaluru. The city has long yearned for exclusive male grooming establishments, rendering it a prime market to promote Truefitt & Hill's luxurious approach. The brand already has three luxury barber shops on Lavelle Road, Indiranagar, and Sadashivnagar. The opening of the new store aligns with the company's ambitious strategy of establishing 50 luxury barber shops across 30 cities in the Indian subcontinent by March 2025.
The store was inaugurated by Niranjan Mukundan (Paralympian 2020), along with Mr. Prannay Dokkania, Managing Director & COO, Lloyds Luxuries Ltd, Mr. Pratyush Kumar & Mr. Jainendra Kumar, Co-founders & Directors, Firefox Productions Pvt Ltd & Franchise Owners, Truefitt & Hill, Koramangala (Bengaluru).
Niranjan Mukundan, a native of Bangalore, is a celebrated and accomplished para-swimmer from India. In 2015, he earned the prestigious title of Junior World Champion. His remarkable achievements in swimming align perfectly with the persona of a brand dedicated to men's grooming. With great enthusiasm and excitement, the esteemed para-athlete inaugurated the store, adding to the thrill of the event.
Keeping up with the brand's legacy, the ambiance of the Kormangala franchisee store is just like all the previous existing stores – elegant and noble. The spacious and sprawling 1800 ft. store has three Royal Suites (private rooms), Barber stations with four chairs, and valet parking. Besides signature services like the Royal Shave and the Royal Haircut, Truefitt & Hill also offers Membership in which patrons can avail of unlimited grooming services across the country and other privileges like discounts on products, referral invitations, etc.
Speaking about the launch, Mr. Shreekrishna Gupta, Chairman, of Lloyds Luxuries Ltd., said, "The growth of the luxury grooming market is a testament to the increasing awareness of the benefits of personal care and grooming in modern society. With Koramangala being an upmarket area and a retail paradise for HNIs and UNHIs, it is a perfect location for a luxe brand like ours. As an established brand in the luxury grooming market, we understand the importance of providing our customers with a premium experience that is second to none. We are confident that our new location will be a resounding success."

Mr. Prannay Dokkania, Managing Director & COO, Lloyds Luxuries Ltd, said, "Over the past decade, there has been a significant shift in men's perception towards grooming. We firmly believe that everyone deserves to feel the best of themselves, and we are committed to providing the tools and expertise needed to make that happen. With a strong emphasis on superior quality and innovative approach, we have successfully positioned ourselves as a brand that deeply connects with contemporary Indian men. We have set an ambitious target of expanding our presence and feel we are on the right track."

Ms. Pratyush Kumar, Co-Founder, Firefox Productions & Franchise Owner, Truefitt & Hill, Koramangala (Bengaluru), opined, "Truefitt & Hill, with a legacy spanning over two centuries of having served the Monarchs of Great Britain for nine consecutive reigns, remains a bastion of timeless style and sophistication. Our partnership with Lloyds Luxuries Ltd. represents an exciting opportunity to bring the royal grooming experience to a wider consumer base. We're uniquely positioned to add value to the men's luxury grooming connoisseurs in this part of the city."
Truefitt & Hill, along with Lloyds Luxuries Ltd, has successfully inaugurated 31 luxury, cutting-edge barbershops across more than 15 cities in India. Responding to the increasing demand, the brand aspires to explore new frontiers and opportunities in the grooming sector in the near future. The services are tailored to meet the diverse needs of the clientele, ranging from haircuts, shaves, and facials to a wide range of grooming products.
In addition to offering high-end luxury grooming services tailored for men, Truefitt & Hill presents an array of men's grooming essentials encompassing shampoo, serum, aftershave balm, bath and shower gel, colognes, luxurious shaving soap, shaving cream, brushes, and an extensive selection. Having been made in England, these carefully curated products aim to enhance one's appearance, allowing one to exude elegance during a romantic rendezvous or exude sophistication in a professional setting.