MediBuddy launches Free Consultation Donation Campaign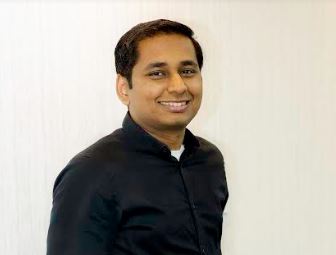 National, 9th June 2021: The devastating wave of the coronavirus pandemic that has overburdened the nation's healthcare infrastructure has stretched it to its fullest capacity. The primary healthcare focus across states continues to remain on arranging COVID-19 treatment for patients and aftercare.
Standing in solidarity and lending its complete support, MediBuddy, India's largest digital healthcare platform has joined hands with the Milaap, South Asia's largest crowdfunding platform to start a Free Consultation Donation campaign. The campaign aims to provide free COVID consultations to those in need and also for those families that have been affected by the dreadful pandemic.
For every donation made via the Milaap platform, MediBuddy pledges to match the amount and donate consultation to people. Milaap in the last one year has raised more than INR 250 Crore for medical causes including emergency medical care. The platform's donor base spread across the globe gives the deserving visibility for an urgent need.
In times like these, it is extremely important that people receive timely care and guidance from a medical professional. By providing free doctor consultations, MediBuddy aspires to ensure that no individual would be deprived of medical help and proper treatment. This also allows individuals to avail consultations safely from the comfort of their homes at anytime from anywhere. Moreover, it reduces the burden on the healthcare infrastructure that is currently looking after the critically ill.
Commenting on the initiative, Satish Kannan, Co-founder & CEO, MediBuddy said, "In critical times like these, it is important that we collectively come forward and make efforts for the welfare of our nation. It is vital that people consult medical professionals and receive timely treatment and guidance under their diligent care. With this initiative, we hope to reach COVID-19 patients in need, provide them with free consultations and required care."
To Donate a Consultation – Free Doctor Consultations For People With COVID Symptoms | Milaap
MediBuddy with its high-quality services has been accelerating the digital healthcare infrastructure by providing accessible services from online doctor consultations, booking lab tests, ordering medicines and much more from the comfort of their homes. They recently announced that they would be facilitating vaccinations for over 700 corporates that support 15 million employees and their dependents through vaccination camps which would be set either in their office or at any MediBuddy partnered hospital. For which they have tied up with 350+ top hospitals across 130 cities such as Delhi, Chennai, Bengaluru, Indore, Jaipur, Lucknow, Noida, and Kochi.
Amid the second wave, MediBuddy has also launched several initiatives such as Hospital Bed Availability Tracker, a 24×7 helpline number and a Coronavirus Risk Assessment Tool to help tackle the surge of coronavirus infection and contribute its bit in combating the virus.