Rotary Club of Delhi Heights Organizes Maa Dharti Tujhe Pranam Cycle Rally to Promote Environmental Awareness and Healthy Living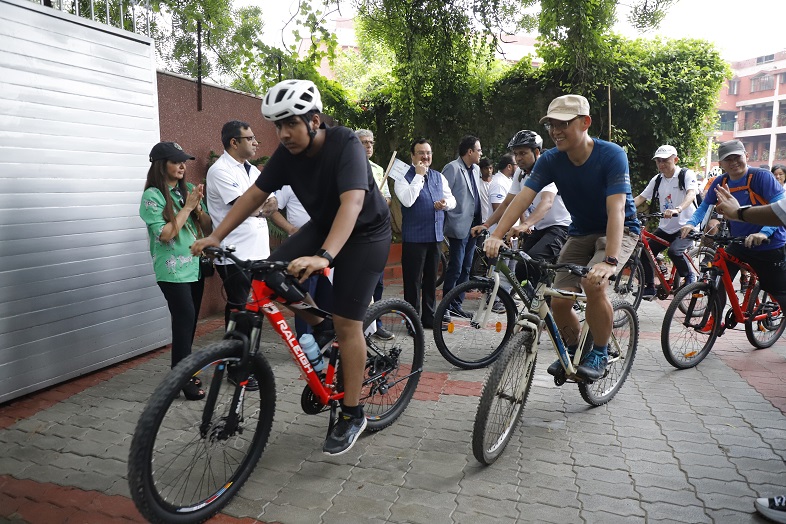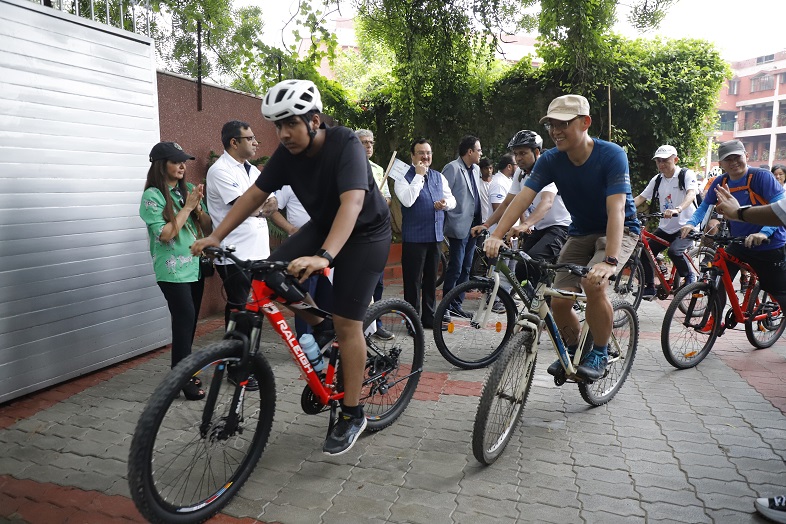 The Rotary Club of Delhi Heights, in a bid to raise public awareness about the environment, successfully organized the Maa Dharti Tujhe Pranam Cycle Rally on July 16, 2023. This event aimed to pay tribute to Mother Earth while fostering a sense of unity and promoting physical fitness among participants.
The rally, held at Tagore International School, East, commenced at 7 am on Sunday, covering a 15km circuit and concluding at the flag off point. The distinguished District Governor of Rotary Club 3011 had the honor of flagging off the rally, symbolizing the club's commitment to the cause.
The Maa Dharti Tujhe Pranam Cycle Rally witnessed a diverse gathering of individuals, including cyclist groups, school children, fitness enthusiasts, and women from all walks of life. The overwhelming support of over 300 cyclists contributed to the success of this noble initiative, demonstrating their dedication to paying homage to Mother Earth.
This lively and inspiring cycle rally, emphasizes the significance of environmental consciousness and promoting a healthier lifestyle. Together, we can make a difference in preserving and honoring our second mother, nature, who is as vital to us as our first mother.