Gaurav Gupta Comedy show at Omaxe World street , Faridabad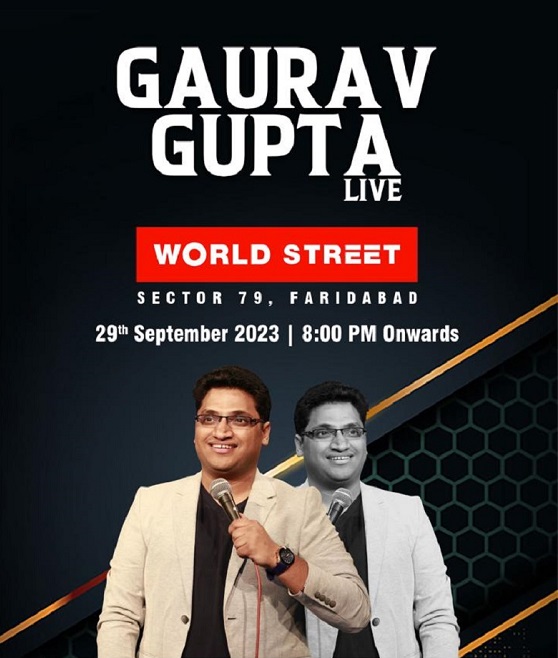 Brace yourselves for a night filled with laughter and comedy as Gaurav Gupta, the master of humour, is all set to take the stage at Omaxe World Street, Faridabad on September 29. This comedy extravaganza promises to offer an unforgettable experience to the spectators. The laughter will continue late into the night, ensuring that every moment of this performance is savoured. The show kick start at 8 pm, and tickets are available at BookmyShow.
Gaurav Gupta, renowned for his impeccable timing and side-splitting anecdotes, will leave everyone in splits with his rib-tickling humour. With a packed audience of approximately 1,000 people eagerly awaiting the show, the atmosphere at Omaxe World Street on 24 Meter Revenue Road will be electric.
Get ready to laugh until your sides hurt, as Gaurav Gupta's comedy show promises to be a night filled with joy, laughter, and unforgettable memories. Don't miss out on this comedy extravaganza!