Healthy and sustainable grocery startup Wildermart launches a month long campaign 'Healthy You, Healthy Planet' campaign on the World Health Day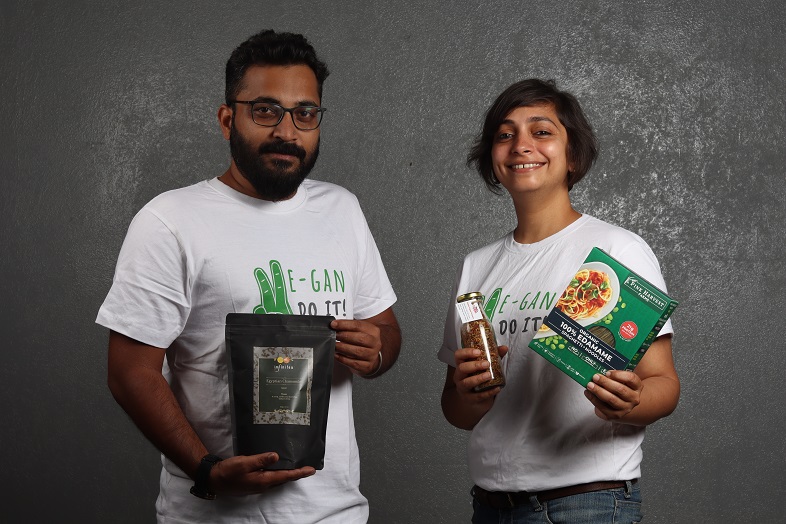 Bengaluru…April 13th, 2022…Wildermart, a Bengaluru based healthy and sustainable grocery store start-up has unveiled a month-long 'Healthy You, Healthy Planet' campaign on this World Health Day to highlight the interconnection between health and the planet. The campaign introduces the four product pillars – organic, local, plant-based and minimally processed to promote the health of consumers and the environment.
The campaign further explains the four pillars. 1st pillar is Organic products – Chemicals in food cause cancer & diseases. Chemicals in the environment destroy soil threaten food security and leach into water bodies; 2nd pillar is locally sourced products – Eating local reduces the footprint of the food. It keeps the food fresher – and hence higher in nutrition. It tastes better. And since the local food is usually seasonal, it ensures that the ecosystem stays preserved; 3rd pillar is plant-based products – Animal food is the only source of dietary cholesterol in our bodies. Plants do not have cholesterol – so neither pista nor sunflower oil has cholesterol. Cholesterol is made in animal bodies.
For the environment, we know the havoc caused by animal agriculture – emissions, waste, water shortage, deforestation, etc and the last pillar which is 4th is Minimally Processed – The food processing industry is one of the leading causes after fashion for the destruction of our planet. Mass manufacturing companies are spewing emissions, waste, chemicals, etc. with no consequences. And one of the biggest rainforest & wildlife issues today is palm tree plantations – which basically remove rainforests. They are the most common ingredient in every processed food today – palm oil. Healthwise, processed food is broadly palmed oil & sugar – and that's not good for anyone! Obesity & most lifestyle diseases are being caused by this. Preservatives are also causing these diseases.
Shweta Thakur, Founder, Wildermart said, "Healthy You, Healthy Planet is the core belief of our business. Through this campaign, we are creating awareness and hoping to establish a strong link between our consumption and its impact on our own health and the planet. For eg: long term consumption of animal products is most likely to cause heart attacks and cancer whilst destroying rainforests, consuming 70% of global water and emitting Methane. Organic foods save our bodies & the soil from chemicals. With this campaign, we are introducing the four pillars we believe are key to a healthy you, a healthy planet. These lifestyle shifts are essential today to live a quality & holistic life. As always, Wildermart is committed to health & sustainability – and we hope through the campaign, people will start seeing the connections."
Wildermart started because the founders were bothered by the overall consumption patterns and its detrimental impact on the environment. Wildermart has always been committed towards providing healthy and sustainable products to its customers. Wildermart is one of its kind business that is built on the 3Ps of the Triple Bottom Line – People, Planet and Profit.
To promote the campaign and four pillars while establishing a strong connection between health and the planet, WIldermart is participating in India's first Zero Fest event happening in Bengaluru, a two-day lifestyle festival celebrating sustainability and veganism to be held on the 9th and 10th of April 2022. Wildermart is also running a radio campaign on FEVER. Use coupon code WILDFEVER20 and get 20% off month-wide on account of World Health Day!
Wildermart offers certified organic produce that regenerates soil health, tastes better and is good for the body. The label & background checks are done on on all their brands. Wildermart sources preservative-free food from local makers and offers healthy and sustainable groceries that are organic, local, plant-based and not processed.