Dr. Savita Bhardwaj utilizes non-surgical procedures to cure orthopedic and neuropathic ailments…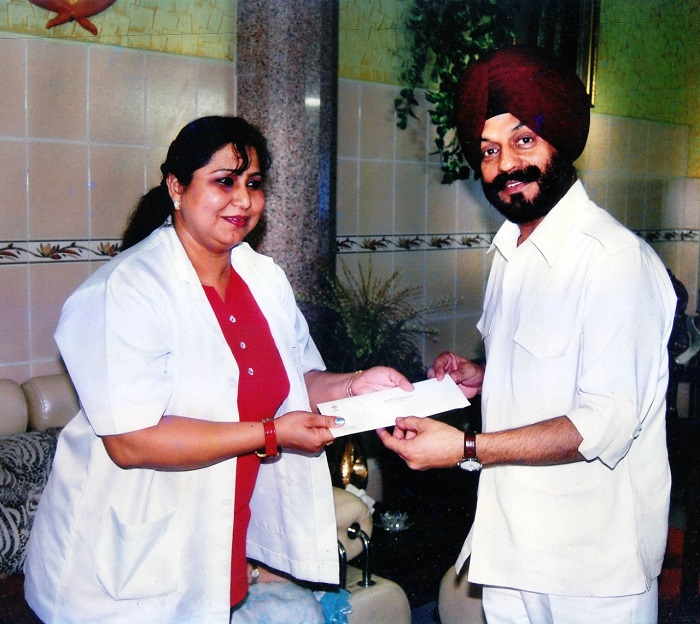 Dr. Savita Bhardwaj, a well-known Osteopaedic Specialist, is known to cure orthopedic and neuropathic ailments or any kind of spinal discomfort and pain without the need for an operation. She aims to treat people by offering them non-surgical procedure to cure their illness using manual therapy and guarantees a 100% success rate. Dr. Savita hails from Punjab in India and has completed her MD from Alternative Medical Council Calcutta. She has been practicing since 1998.
"All of our patients are very satisfied with Dr. Savita's treatment," said her Administrative head at Spine Pain Cure. With two fully functioning clinics at Chandigarh and Lajpat Nagar, she plans to open another clinic in Delhi to cater to the increasing influx of patients. Patients from all over India, and even NRIs come down to avail treatments for Cervical, Lumber, Tail Bone and Knee pain as well as Slipped Disc.

"I was asked to undergo urgent surgery by doctors for my slip disc. That's when I learned about Dr. Savita and visited her at the clinic. She treats her patients without medicines and only treatment through therapy without the need of surgical procedures" said a patient, "Over the course of 10 days I was totally recovered without the need for any surgery"

"For me, work is life, and I am totally dedicated to my patients. The satisfaction I get, when I see my patients getting healthy cannot be compared to any other happiness" said Dr. Savita Bhardhwaj. When asked about her personal life she replied, "I am quite a workaholic, and most of the time I am at my clinic. But sometimes when I get some free time, I like to socialize with friends and spend quality time with my loved ones".
She is also fond of gardening and spending time in nature. Being a member of the Beti Foundation, she seeks to make a change in society by helping as many people as she can. She volunteers at free health camps by providing free treatment to the public whenever time permits.