NMIMS Hosts Exciting Legal Workshop with Legal Expert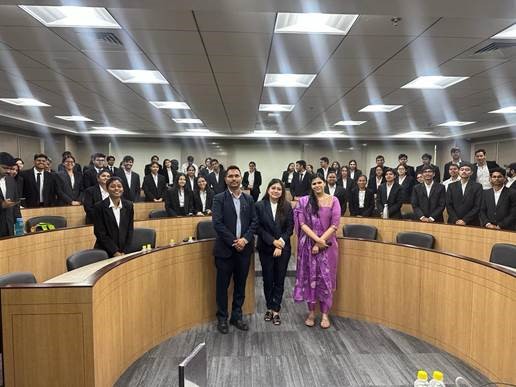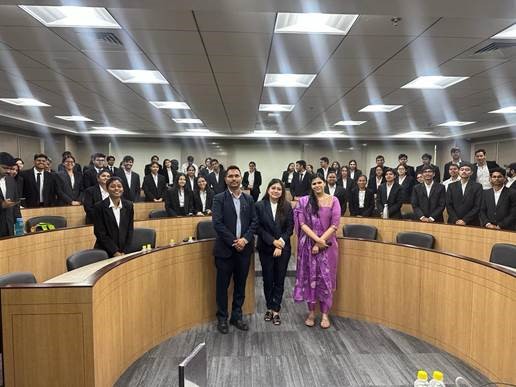 Mumbai, 16th May 2023: The Placement Cell of School of Law, NMIMS, Indore Campus, successfully conducted the prestigious 'Lex Finesse – The Legal Workshop' on Wednesday, 29th March 2023. The workshop was held on the university campus and was attended by enthusiastic law students. The event aimed to provide students with precious insights into various relevant topics of inquiry in the legal profession.
The workshop was graced by the presence of Advocate SamridhiHota, a Principle Associate in the Litigation and Dispute Resolution department of P & A Law Office, New Delhi. She is an expert in drafting and briefing senior advocates in a variety of matters and disputes before the High Court, Supreme Court, and Tribunals. She also has exceptional work experience in representing clients in American, South Asian, and Canadian companies.
During the workshop, Advocate Hota enlightened the students about the opportunities available in the legal profession and how they can navigate their way to success. She answered all queries of the students relating to CV building and also pointed out common errors that most students make in their CVs. She emphasized the importance of academics and extracurricular activities that help shape the future of students. She also underlined the importance of attending events that suit the academic calendar of the student and giving importance to Moot Court events that help students to engage and understand legal issues.
Furthermore, Advocate Hota advocated the importance of publications, which prove instrumental in enabling students to find their true calling. She also emphasized the importance of network building and how it helps students in the legal field. Besides, she advised students to keep their spirit and work hard as rejections are part of life and always push them towards betterment. Overall, it was a remarkable session that provided valuable insights to the students.
Dr. Ashutosh Hajela, Associate Dean, School of Law, NMIMS Indore said, "The Placement Cell of NMIMS, School of Law, Indore Campus, extends its heartiest gratitude towards Advocate SamridhiHota for enlightening the students. We feel truly obliged by her presence and appreciate her sincerity in guiding the students towards a bright future. The success of the 'Lex Finesse – The Legal Workshop' was a testament to the dedication and hard work of the School of Law, NMIMS, Indore Campus, and the Placement Cell. The workshop was a great learning opportunity for the students and provided them with valuable insights into the legal profession"