Looking for a career in music… SVKM's NMIMS'SoPA announces admissions for the 2023 academic year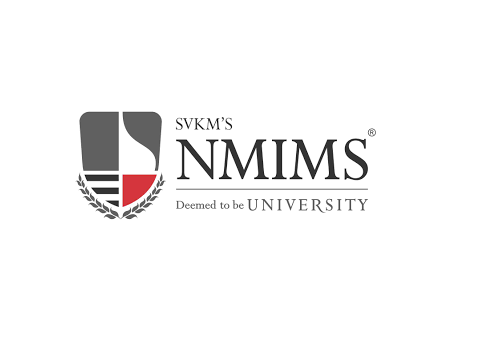 Mumbai, 26th December, 2022: The Narsee Monjee Institute of Management Studies (NMIMS) School of Performing Arts has announced admissions on December 1 2022 for the upcoming academic year for its B.A. (Music – Indian Music) (Vocal/Sitar) and B.A. (Music – Western Contemporary Music) (Vocals | Piano | Guitar | Drums) programs.
School of Performing Arts came up with a unique concept of 'Naad Expression', a monthly concert for both the Indian and Western Contemporary students The 3-year B.A. (Music – Indian Music) (Vocal/Sitar) is taught in a manner where both practical and theoretical knowledge is imparted to the students rigorously, and special Riyaz sessions organised regularly which add new dimensions to the learnings
of the students, who can look forward to a thriving career Whereas, B.A. (Music – Western Contemporary Music) (Vocals | Piano | Guitar |
Drums) program, the students are trained by industry leaders with the overall approach of theory, practical and technological needs. Also it offers a 40-hour internship program to the 3 rd year students under which they get a chance to work with famous musicians, composers and various production houses.
Their alumni are enjoying a fulfilling career in music by performing at major venues, and being associated by eminent musicians, and working at prestigious institutes like Artium Academy, the Crossroads School of Music, Swirl Music and Spark Studio. Some students have even formed their own bands and producing their own music and releasing singles.
Talking about the programs and SoPA, Dr. Vikas Bharadwaj, Associate Dean, School of Performing Arts, said, "The school is one-of-a-kind, providing a great opportunity to those who are passionate about music and gives them an avenue of their choice rather than having to opt for tried and tested courses. Also, the special care taken to design our curriculum and the most advanced music infrastructure at the school ensure that the students of SoPA emerge with solid foundations in the music stream of their choice – be it Indian or western music. Our strong industry linkages and expert faculty translate into a promising career for our students."
Eligibility criteria :
Both programs require candidates to have passed 10+2 or equivalent examinations in any stream and having obtained a minimum of 50% aggregate. Special consideration is given to students who exhibit special skills and proclivity to music. The selection of students for both the programs is made on the basis of 2-5 minute unlisted and unedited YouTube videos uploaded by them. Shortlisted students are called for an online audition at a date provided by the school.