Vastavik Bharat Party is all set to bring revolutionary changes with education, youth, and administrative experience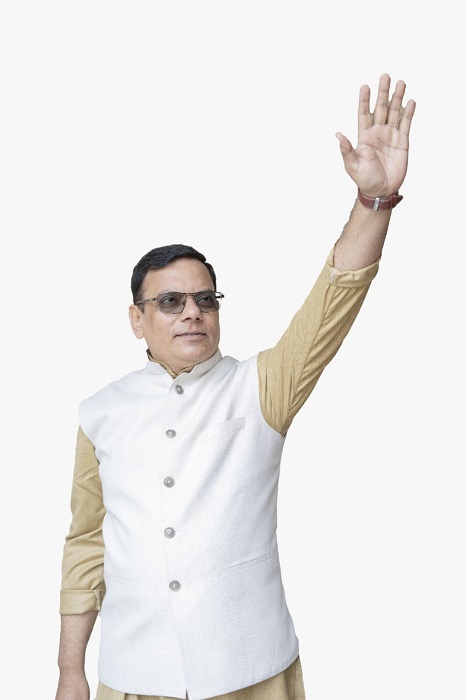 Amid the ongoing political conflicts in Madhya Pradesh given the upcoming election, the talk of a third party is gaining momentum. This time along with major parties like BJP-Congress, other parties have also started raising slogans and are trying to woo the voters with their promises. But they run with a poor record of their performance in different areas. In this context, former IAS officer, Dr. Waradmurthy Mishra's Vastavik Bharat Party is leading the race. The chief reason is the vision and mission of the party, which is strengthening their resolve to change the system bringing together the youth, eminent faces, women, and responsible citizens of the state. The party has started highlighting the sore spots and weak aspects of the present government before the public. Interestingly, the party's mandate is to establish a system with the participation and help of the educated people of the state, who will contribute to create a system which will listen, understand and solve the problems of the public at the ground level.
According to the party's National President Dr. Waradmurthy Mishra, even today, 70-80 percent of the population want to do something for society, but they have no voice in the system.
Talking about the growing awareness of the third parties in Madhya Pradesh, he said, "This election will not be fought by any political party, but by the public itself. I have taken feedback from many people and have felt that now the public has risen above the two parties and want a third party in the state. They have started looking for alternatives. Keeping this in mind, we have selected people from every section of the society who are determined to take the state forward on the path of reality, and are determined to bring radical changes in the system."
Vastavik Bharat Party has been working transparently on the issues . The party leadership is motivating the general public to come together on the issue of reforming the system. Since both government and politicians are intrinsically involved in the system, capable people need to come forward to change the system.
Having said that, the party leadership believes that if the public elects a government that is capable of rectifying the mismanagement and disorder prevailing in the state in every sense, then 90 to 180 days will be enough to remove the flaws from the system.
Dr. Waradmurthy Mishra further says that the first priority of the party is education because every person is looking for opportunity and without education, it is impossible to improve society. The second major priority is health services, as even today 35 percent of children in rural areas are malnourished, while the third and most important priority is to create a system which caters the needs of the people. The improvement in education, health, and the employment will highly contribute to the social elevation of the masses.