Transitioning Your Online Business to a Physical Location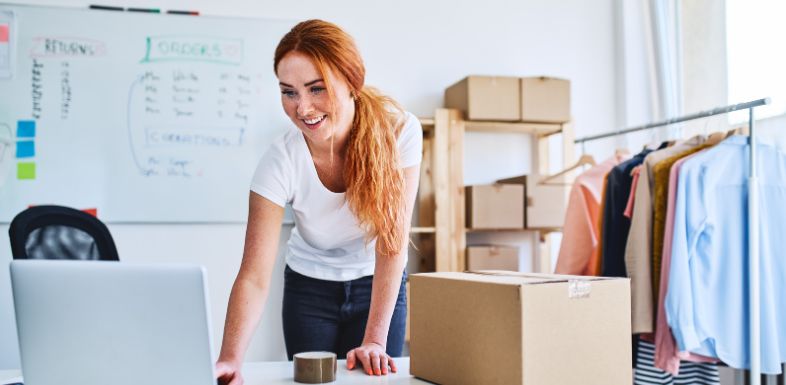 Yes, it's true some people still shop in person. Cyberspace is a blast, but shopping online still doesn't have the same effects as shopping in a store. And if you want to test out the waters, we're here to offer some assistance. Check out these tips for transitioning your online business to a physical location.
Collect & Analyze
Run the numbers first. Don't take the plunge to run an in-person business if it doesn't make sense financially. Online sales don't always transfer to physical ones. And it could be dangerous for your business to make a huge transition that ends up harming rather than helping.
Work with a team of specialists and get their take on the subject. Hire an attorney, accountant, and financial advisor. They'll provide you with the correct estimates to work off. Once you get a feel for what's at risk and what you could gain, you can weigh the pros and cons evenly.
Scout the Location
Next, you need to scout the location. Where you run your business will make all the difference in the world. All real estate agents know location is everything. The goal is to find a spot that's popular but not overly saturated.
You don't want the competition to overwhelm you, but you also need to be around a spot that pulls in a nice crowd. Scouting a location could take some time. Work with a real estate agent who specializes in commercial property. For every location they show you, ask the neighbors and other occupants how good the area is for business.
Start Small
This doesn't call for a "go big or go home" mindset. You need to start small because anything too substantial could put you out of business before the fiscal year is even up. Don't make any plans to start a chain or even lease out a space too big.
Start small and find ways to entice customers inside your space. It could be as simple as finding trendy items to sell in the store. These, of course, would be the items you don't have online, forcing shoppers to come in person and get what they want. Once they're inside, that's your chance to wow them.
Share the Load
Transitioning from online to in-person doesn't mean you abandon your first love. The online store still needs to run, and it also needs to help promote the physical location. Share the load on both platforms and start cross-promoting.
Start a countdown to the opening day and get customers excited about the big reveal. Throw a party for the first week and hint at some cool prizes and giveaways the store will pass out during the opening week.
Make the transition from online to a physical store with as much of a safety net as you can muster up.