TradeIndia.com Launches TradeUdhaar: Empowering MSMEs with Unsecured Working Capital Loans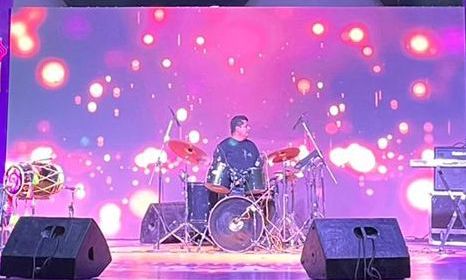 Mumbai 26 May 2023: TradeIndia.com, the leading online B2B marketplace connecting buyers and suppliers globally, is excited to announce the launch of its lending arm, TradeUdhaar. TradeUdhaar is set to revolutionize the financing landscape for MSMEs. This remarkable achievement underscores the overwhelming demand for TradeUdhaar's innovative financing solutions and highlights its significant impact on supporting the growth of MSMEs. As a 100% subsidiary of TradeIndia.com, TradeUdhaar provides seamless access to unsecured working capital loans for Micro, Small, and Medium Enterprises (MSMEs) across India. "Access to Finance" for SMEs is one of the major visions of Trade India, aligned with the India @100 Dream.
One of the key highlights of TradeUdhaar's offering is its remarkable disbursement turnaround time (TAT) of 48 hours. MSMEs can now apply for unsecured working capital loans and receive the funds within two business days, providing them with the much-needed financial flexibility to meet their immediate requirements and seize growth opportunities.
"We are thrilled to introduce TradeUdhaar, our dedicated lending arm, to address the financing needs of MSMEs," said Aditya Shankar, Head – TradeUdhaar "With TradeUdhaar, we aim to bridge the funding gap and empower MSMEs with seamless access to working capital. Our swift and hassle-free loan disbursement process ensures that entrepreneurs can focus on what they do best—running and growing their businesses, contributing to India's growth and progress".
TradeUdhaar's loan products are specifically tailored to cater to the unique requirements of MSMEs, offering competitive interest rates, flexible repayment terms, and loan amounts ranging from INR 50000 to INR 5000000 Moreover, TradeUdhaar ensures a simplified application process, making it easy for MSMEs to apply for loans and receive quick approvals. TradeIUdhaar has collaborated with leading lending platforms like ICICI Bank, Axis Bank, IIFL, Arthmate, Flexi Loans, Indifi, Mintifi, Neo Growth
To apply for loans through TradeUdhaar, customers can visit the following links:
For application via TradeIndia's dedicated lending platform:
www.tradeudhaar.com