SBI General Insurance records Rs 10,888 crore GWP and a profit of Rs 184 crore in FY 22-23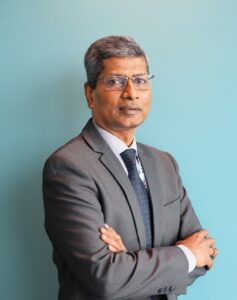 April 22, 2023: SBI General Insurance, one of India's leading General Insurance companies, announced its financial results for FY 22-23. The Company continued to sustain the strong growth momentum, recording a profit of Rs. 184 crore for FY23, a growth of 40% from FY22. The Company also demonstrated strong growth in overall business clocking a Gross Written Premium (GWP) of Rs. 10,888 crore – a growth of 17.6% over the previous year.
The Company's diverse product portfolio, combined with the depth of its reach and thrust on digitisation has helped SBI General to improve its market share to 4.21%, touching the lives of over 22 crore customers in FY23. It has also showcased strong growth across its various lines of business including home, health, personal accident, commercial lines, and crop.
The Company witnessed strong top line growth and the Profit Before Tax (PBT) stood at Rs. 244 crore in FY 22-23 as compared to Rs. 178 crore in FY 21-22. Its solvency ratio stood at 1.72, signifying its strong financial position.
Commenting on the Company's performance, Mr. Kishore Kumar Poludasu, MD & CEO, SBI General Insurance, said, "SBI General has continued to grow steadily in FY 22-23, and hasachieved a milestone of being one of the early companies to cross the benchmark of Rs.10,000 crores GWP in just 13 years of operations. This isa result of the Company's robust product portfolio, strategic corporate tie ups, the launch of the health vertical, and the digitisation of the customer journey to enrich customer experience. With the objective of making insurance available to all, we will continue to create simple products that drive value and leverage the trust that customers have in our brand."