Ohri's Unveil Uppu Telugu Kitchen with Authentic Flavors and Modern Twist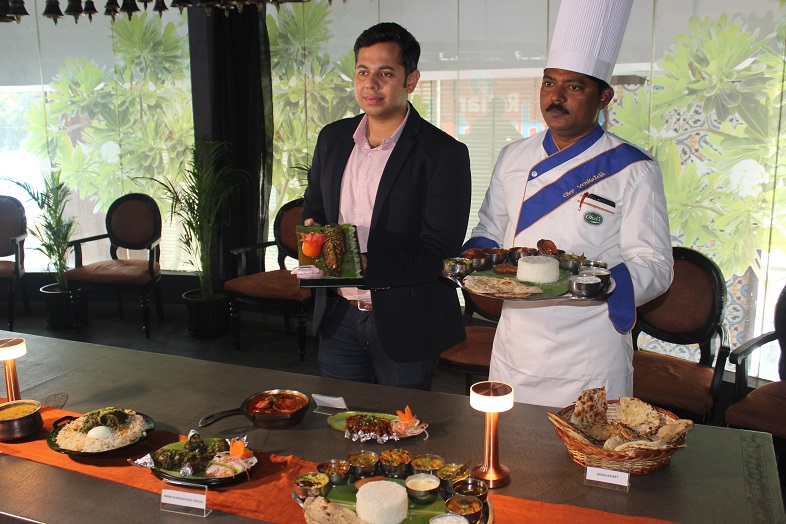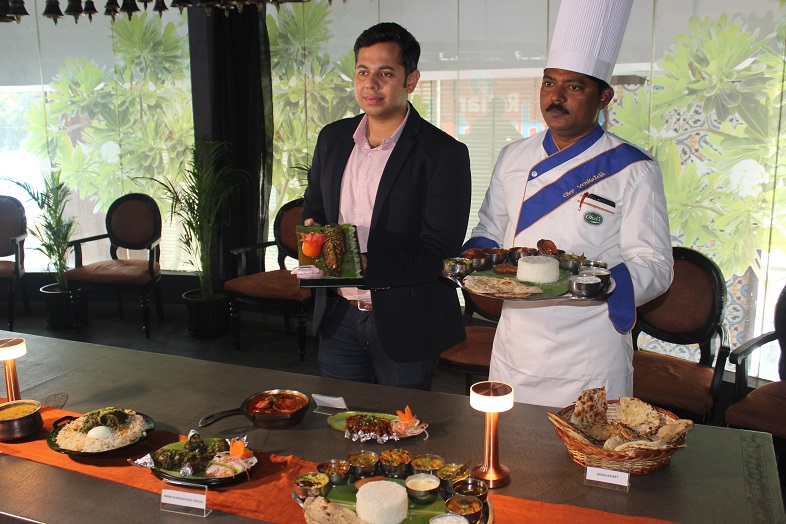 Hyderabad: May 2023 – Ohri's the iconic restaurant chain in India, unveiled Uppu Telugu Kitchen, a concept restaurant offering authentic traditional Telugu cuisine at Rd No 12 Banjara Hills, Hyderabad. Uppu Telugu Kitchen promises to take the guests on a gastronomical adventure of the rich flavors served with the best-kept secrets of Telugu cuisine. The decor features warm lighting, tasteful music, and comfortable seating arrangements for over 100 guests, making it an ideal spot for intimate dinners, special occasions, or casual gatherings with friends and Unique Royal-themed PDR for families, savoring the delightful flavors of South India.
Uppu Telugu Kitchen has a meticulously crafted and enticing menu that features a unique blend of traditional and contemporary culinary techniques, promising to transport diners on an unforgettable culinary journey. Guests can look forward to savoring authentic Telangana, Konaseema, and Rayalaseema delicacies, at Uppu Telugu Kitchen. The menu comprises dishes like the Gongura Mutton, Royyala Vepudu, Kodi Pulusu, and Natu Kodi Fry, which are known for their bold and spicy flavors of Pulao. In addition, the restaurant will offer an array of vegetarian dishes, featuring a variety of dishes like Pappu, Pulusu, and Sambar, served with rice and roti. Including Homemade chef-crafted masalas and podia with spicy biryanis, flavourful curries, and new mouthwatering desserts like Guava Delight, Bellam Pakam with Icecream, Pala Junnu, Bellam Icecream, and Kulfi. The restaurant will also offer a range of vegetarian and non-vegetarian options, ensuring that there is something for everyone. The highlights in the menu are The Vegetarian Thali, The Rajahmundry Non- Vegetarian Thali, and The UPPU Special Rayala Vari Thali to offer the customers a gratifying experience.
Speaking on the occasion, Mr. Amar Ohri, Managing Director of the Ohri's Group said "We are thrilled to introduce Uppu Telugu Kitchen with an elaborate menu serving traditional Telugu delicacies for the food connoisseurs and take them on a nostalgic trip of authentic Telugu flavors. Our team of expert chefs has worked tirelessly to create a menu that celebrates the diverse and unique flavors of the region, while also offering a range of vegetarian and non-vegetarian options to cater to every palate with Unique new items daily including seasonal specials. We invite our customers to come and indulge in the best dining experience using homemade chef-crafted masalas and podia with amazing hospitality and savor the many flavors of Telugu cuisine."

Adding to this Mr. Sapatadiip Roy, Area General Manager of Ohri's Group said, "We are delighted to introduce the flavors of Telugu Cuisines at UPPU – a concept restaurant to serve traditional South Indian Cuisines by Ohri's Group. The Uppu Telugu Kitchen is a celebration of rich and vibrant Telugu cuisine, featuring bold flavors and aromatic spices. We are excited to bring these authentic dishes to our customers and we providing them with a Live station that calls in chefs for lost and rare homely cuisine truly immersive culinary experience. "
Ohri's has a reputation for creating exceptional dining experiences that combine great food, impeccable service, and stylish ambiance. The launch of Uppu Telugu Kitchen aims to offer food lovers a unique and unforgettable experience that celebrates the rich culinary traditions of Telangana, Konaseema, and Rayalaseema.