Indulge in Authentic Thai Flavours with Chef Nisa Yimthong's Culinary Showcase at Tamra, Shangri-La Eros New Delhi
(New Delhi, November 2023) Shangri-La Eros New Delhi is delighted to welcome its beloved guests on a culinary journey with Chef Nisa Yimthong at Tamra, the esteemed multi-cuisine restaurant, from 17 to 26 November 2023. With a rich tapestry woven from diverse global epicurean experiences and an unwavering passion for Thai gastronomy, Chef Nisa will showcase her artistic cooking skills, seamlessly intertwined with opulence.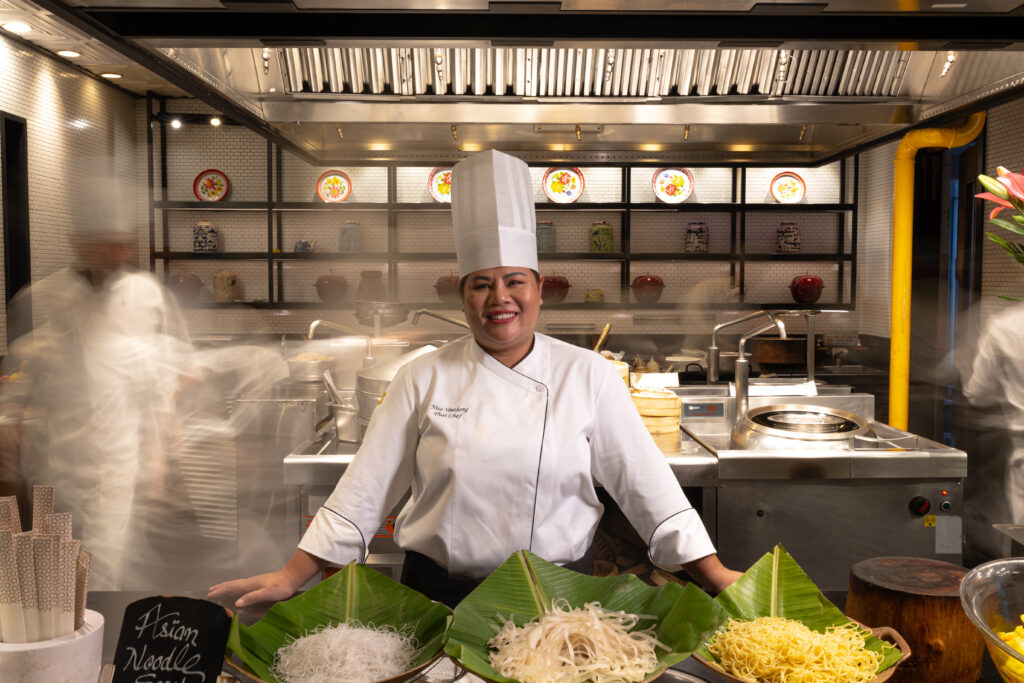 This exclusive Thai pop-up is a celebration of Thailand's rich culinary traditions and is meticulously curated to captivate guests with an array of dishes. Guests can savour delicious Sukhumvit Night Noodle Soup, Traditional Red and green Thai Curry, the aromatic delight of Whole Steamed Fish with Lemongrass and Galangal, the crispy perfection of Thai Fritto Mix Fried Seafood, Jackfruit with Sticky Rice, Tub Tim Krob, the time-honoured flavours of iconic Pad Thai Noodles and many more.
The pièce de résistance of this culinary spectacle lies in the authenticity of the Thai dishes, paired with cocktails and mocktails that have been specially crafted for this purpose. The highlight of the pop-up is the noodle cart and live counter display, where Chef Nisa takes centre stage. This irresistible array guarantees an immersive Thai dining experience – one that transcends the ordinary, tantalises the taste buds and leaves an indelible mark on every guest's memory.
Patrons can delve into the intricacies of Thai cuisine and make Tamra their ultimate destination for an unforgettable and sumptuous culinary experience.