India's 1st Women Mine Rescue Team trains at Hindustan Zinc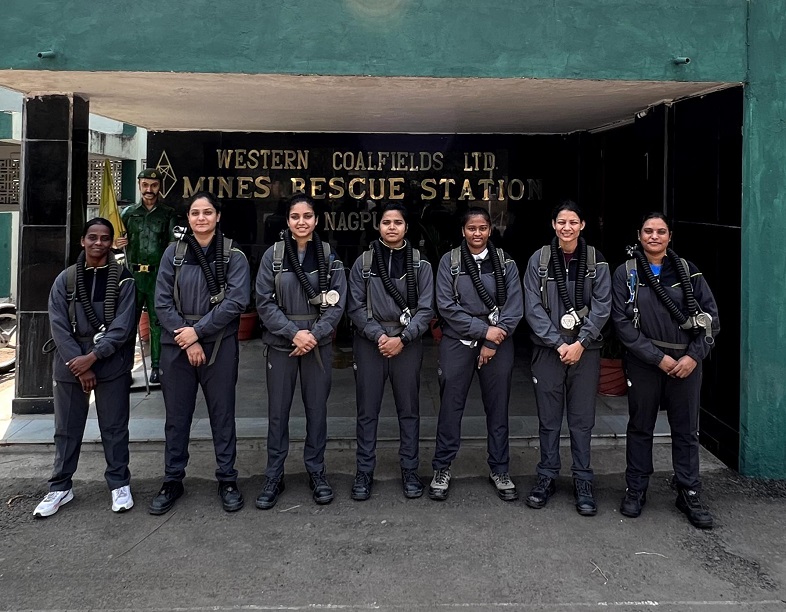 12th May 2023: As part of its core philosophy Safety First, Hindustan Zinc trains India's 1st ever all women mining rescue team to ensure utmost safety maintenance in mining operations. This initiative is one-of-its kind, aligning with the company's Sustainability Development Goals aimed at ensuring Zero Harm in operations. The rescue team comprising of seven women officers were given base training at company's RRRT centre at Rajpura Dariba Complex and were then sent for rigorous training at Mine Rescue Station, Nagpur
The rescue team went through preliminary tests that required members to compete in basic Mine Emergency situations. Techniques to tackle or deal in the case of surface/underground mine emergency scenarios, first aid, technician test, theory exam, self-rescuers, fire types and its extinguishing methods, mine gases and emergency response were some of the key areas covered in the training session.
Speaking on the development, Mr. Arun Misra, CEO, Hindustan Zinc, said, "Our topmost priority at Hindustan Zinc is on developing a safety-first culture amongst all of our employees. With this initiative we have created next-gen safety leaders and also set on a path of #TransformingTheWorkplace by nurturing a pool of talented women in self-development with our firm belief of providing equal opportunities. This is not just a proud moment for us, but also for the nation as the first line of defence in mining industry is now even stronger and with such initiatives we are all set to make a significant mark in the global mining industry. "
After the rigorous selection training, seven women; four from Sindesar Khurd Mine, one from Rajpura Dariba Mine and two from Zawar Group of Mines were qualified for the initial mine rescue training. After selection, the rescue team underwent 14 days of specialized training at Mine Rescue Station, Nagpur.