Flite resonates with the spirit of dreamers who take on the challenges to make it big in its new 'Sar Utha, Kadam Badha' TVC campaign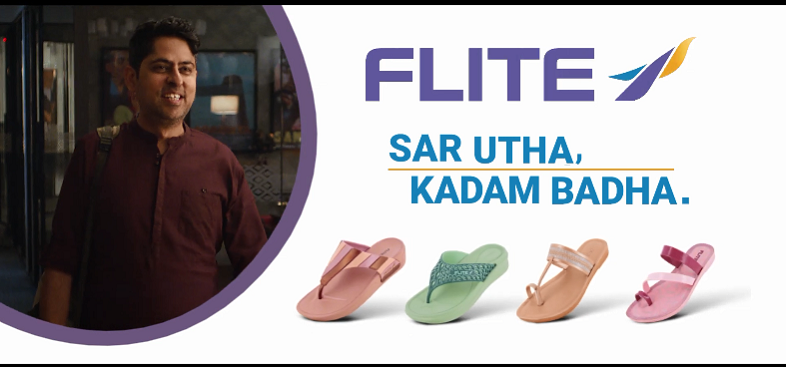 New Delhi While a majority of us take to the beaten path through our life, a select few have it in them to defy conventions and strive to pursue their inner calling.
The new TVC for Flite – Sar Utha, Kadam Badha- builds on this very emotion that lies somewhere deep within all of us and aims to strike an emotional connection there.
The campaign captures the emotions of a young man who is pursuing engineering but somehow resonates more with his passion for writing. He wants to go to Mumbai to pursue his passion, but expectedly, as happens most often, his family isn't supportive of the idea. Despite multiple hardships and rejection, he doesn't give up and finally, a director accepts his script for producing a film. It is finally revealed that the engineer turned writer is none other than the award-winning scriptwriter Varun Grover – on whose true life story this TVC is based.
Putting forward his thoughts, Gaurav Dua, Executive Director (Sales & Marketing), Relaxo Footwears Limited said, "With this campaign brand Flite captures the emotional roller coaster of one embarking upon the path less traveled and the grind and rejections that come along the way. The 'Sar Utha, Kadam Badha' campaign celebrates the journey of an individual who, undaunted by the naysayers, works his way to become someone as acclaimed and beloved as Varun Grover. Brand Flite salutes the spirit of the achiever, who dares to dream and work his way towards success."
Paritosh Srivastava, CEO of L&K Saatchi & Saatchi added his thoughts "Flite has always been a trusted partner in the lives of our customers and be the market leader by that virtue.
'Sar Utha Kadam Badha' was born 2 years back with the objective to create brand love, stature, and respect for Flite. The first campaign achieved that to a great extent.
It's always tough to follow a hit first act, but we are quite thrilled that this campaign takes 'Sar Utha Kadam Badha' to another level. The fact that it's inspired by the real story of Varun Grover will significantly strengthen our positioning and establish a deeper emotional connection with our audience."
The TVC's emotional outset and powerful message are sure to win many hearts among the viewers.