Embark on a Culinary Adventure through the Coast-to-Coast Menu at Coriander Kitchen, Conrad Pune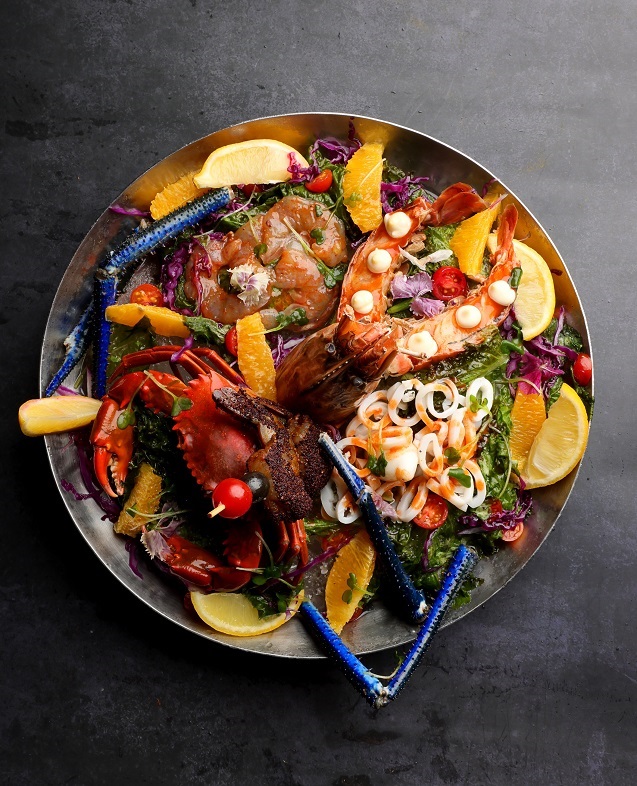 Coriander Kitchen at Conrad Pune invites you on an epicurean journey of the senses, where the finest coastal cuisine from around the world is yours to savour. This season, every Wednesday evening starting May 17th, 2023, the award-winning restaurant brings you the Coast-to-Coast concept, helmed by Chef Gaurav Herwadkar, a master of his craft, who originates from the coastal region of Malvan. The Coast-to-Coast concept represents the pinnacle of dining experiences, offering discerning guests the very best in vegetables, seafood, and meats, cooked with a Glocal taste inspired by the coasts of Portugal, Spain, Australia, Ireland, and beyond.
Prepare to immerse yourself in an unrivalled culinary experience, where exotic flavours and aromas take you on a journey of discovery. The extensive menu features an array of delicacies, including a Ceviche Bar, Tropical Coastal Salads, Spanish Tapas, and Mexican Tacos. Indulge in the Western Buffet with signature dishes such as Paella and Jerk Spiced Chicken, or opt for the Asian Live Counter and savour delights such as Korean Barbecue and Singaporean Crab Curry. For those with a sweet tooth, the Coastal Dessert Live features a range of delectable options, including Malaysian Ais Kacang and Sticky Mango Rice. The Indian Coastal Live Counter showcases local delicacies, such as Chettinad Meen Varuval and Beetroot Aloo Chop, while the Local Fry Counter offers the best of Goan specialties and Mutton Ghee Roast.
Join Coriander Kitchen at Conrad Pune for an unforgettable, sophisticated dining experience that will satiate your curiosity and appetite. Immerse yourself in a world of sensory delights that is unparalleled in its excellence. Don't wait, book your table now!
Where: Coriander Kitchen, Conrad Pune

When: Starting from 17th May 2023 (every Wednesday)

Time: Dinner: 7:30 pm

to

11 pm
For Reservations: 02067456745 or +91 9168603850