DoubleTree by Hilton Pune-Chinchwad appoints Apoorva Tripathi as the Finance Manager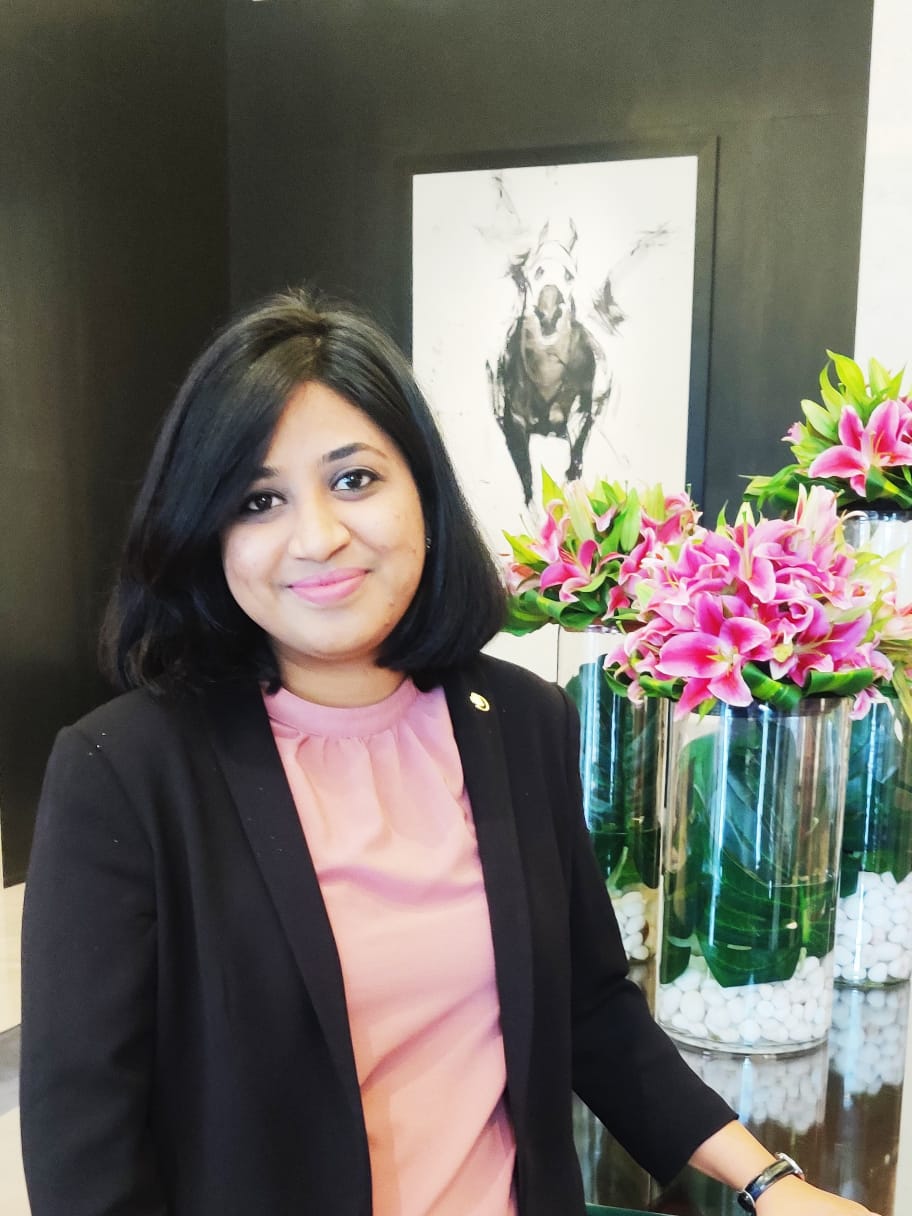 Pune, March 30, 2022: DoubleTree by Hilton Pune-Chinchwad is proud to announce the appointment of Apoorva Tripathi as the Finance Manager. During her stint here she will be responsible in preparing the operational budgets with regular forecasting of report as well as be accountable for the financial health of our organization.
Apoorva Tripathi secured her CMA course from The Institute of Cost and Management Accountants of India and started her professional journey nearly nine years ago. During her tenure she has had the opportunity to work with several hospitality brands such as The Taj Group, Le Meridien, Renaissance Race Course Hotel etc. In the course of her working at The Renaissance Race Course Hotel Bengaluru, Apoorva was instrumental for generating and providing accurate and timely results in the form of reports, presentations, providing direction and assistance to other organizational units regarding accounting and budgeting policies and procedures, and efficient control and utilization of financial resources, and much more.
A dynamic team leader, Apoorva looks forward to working with her team in achieving the key financial aspects of the hotel. In her leisure time she loves spending time reading books, listening to music, playing badminton, and singing.
Commenting on Apoorva's appointment Mr. Vinay Nair, General Manager said, "We are pleased to welcome Apoorva on board. We look forward to doing some great work with her to ensure streamlining of our financial and budgeting processes, financial modelling, and much more".
In all her prior positions, Apoorva has played a key role in accelerating the brand's goals which have resulted in her achieving senior positions. Throughout the years she has been a go-getter, loyal and seasoned professional at every organisation that she has been a part of.
At Double Tree by Hilton Pune-Chinchwad, Apoorva will be working closely with the leadership team to positively impact the hotels financial goals. "I am thrilled to embark upon this journey and be presented with this opportunity. The hotel has a special place in the heart of many in Pune, to ensure that it carries on; driving the financial operations and taking them to greater heights will be my main focus", says Apoorva Tripathi, Finance Manager, Double Tree by Hilton Pune-Chinchwad.