Bounce Infinity Expands Offline Footprint; Announces Opening Of Two New Experience Stores In Hyderabad & Dehradun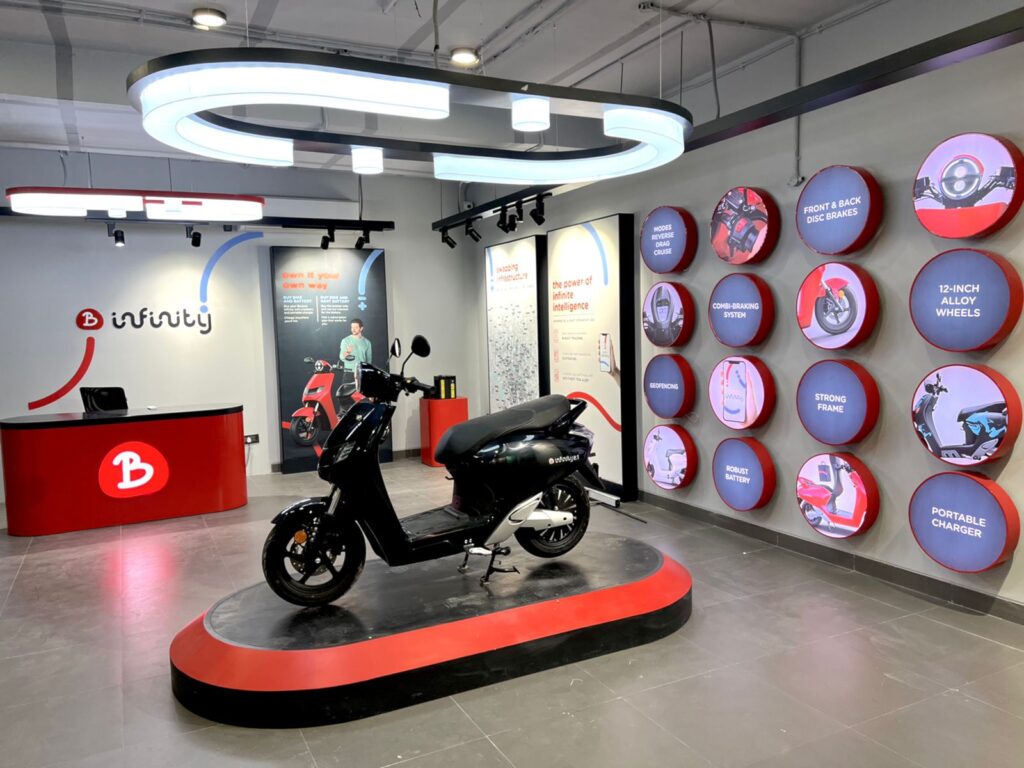 Bengaluru, August 2nd, 2022: To fulfill increasing demand, Bounce Infinity has today announced the launch of its new stores in Hyderabad and Dehradun. The stores located in Hyderabad's Madhapur and Dehradun's Haridwar Road is the company's 8th and 9th store respectively in India. The retail stores provide an immersive educational and check-out experience. Customers can reserve a test ride on the Bounce Infinity website or simply walk-in in the stores.
In early April, Bounce Infinity announced deliveries of its E1 scooters across major cities in India. With an order book exceeding 60,000+ units, the company has seen solid organic demand for its e-scooters.
Bounce Infinity currently has nine operational stores across the country, namely Bangalore, Moodbidri, Sirsi, Kundapura, Mumbai, Kota, Hyderabad, Dehradun, and Jaipur, with six more scheduled to open in Bhubaneswar, Pune, Secunderabad, Visakhapatnam, Vijayawada, and Chennai, by end August 2022.
Speaking on the announcement, Vivekananda Hallekere, CEO & Co-Founder said, "We are delighted to cater to the growing demand for electric vehicles in Hyderabad and Dehradun with our new Bounce Infinity experience centers. With these stores, we aim to strengthen our presence in the city and further support our vision to achieve green mobility in the country."
Bounce Infinity will strengthen its distribution by opening 75 more stores across the country in a staggered manner by the end of 2022. Along with its strong retail presence, the company will continue to sell its scooters through its website and e-commerce giant Flipkart.
Bounce Infinity scooters come with portable batteries which can be removed from the Scooter and charged by customers at their home, office, or wherever convenient.
Bounce Infinity E1 is the only Scooter in India with options in swappable battery – Scooter with Battery-as-a-Service [BAAS] and Scooter with a battery and a charger. BAAS option – the first-of-its-kind in the Indian market, pushes the running costs of the Scooter down substantially by as much as 40% as compared to conventional scooters.
With its contemporary and ergonomic design, the Scooter is slick, spunky, and intelligent. The Bounce Infinity E1 comes with five exciting color options – Sporty Red, Sparkle Black, Pearl White, Desat Silver, and Comet Grey. The intelligent Scooter ensured a good balance of performance, efficiency, and reliability with the Bounce Infinity's Brushless DC Motor. Bounce Infinity E1 houses smart and practical features like Power Mode, Reverse Mode, Cruise Control, and Drag Mode. Its 2 KWh Battery [48V, IP67] is waterproof, super reliable, and can power the Scooter through it all, even if it's raining.
Bounce is intimately familiar with the challenges EV scooter users face in India – from concerns with the maintenance and operation of the vehicle to the support infrastructure available in the country. The Bounce Infinity is designed to keep the Indian consumer and realities at the core. The portable battery can be charged at any regular plug point, eliminating the dependency on elaborate charging stations.
Bounce has partnered with brands such as BPCL, Sangeeta Mobiles, No broker, Park+, ReadyAssist, Kitchens@, HelloWorld, Goodbox, etc., to set up swapping infrastructure to support ten lakh+ scooters. This innovative framework will be available at locations as diverse as residential complexes, petrol bunks, restaurants, cafes, co-living spaces, corporate offices, Kirana stores, etc., making it highly convenient for consumers to access the nearest swapping station. Bounce is also leveraging its battery swapping expertise with other OEM players to support interoperability for faster adoption of EV mobility.