Blackhawk Network's India Strategic Development Centre appoints Bharath Raj as its new site leader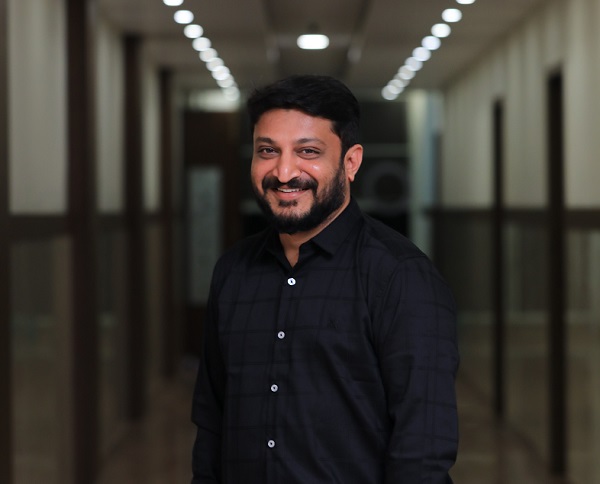 India,  April 2022 – Blackhawk Network, a global branded payments provider, today announced the expansion of Bharath Raj's role as the new site leader of its India Strategic Development Centre (SDC). In this role, Raj will engage with the global product & technology leadership team, helping to lead strategy and operations of the India centre, and scale and drive growth across all business units. Radhakrishna Venketeshwaran, who previously served as Vice President – Head of Blackhawk's India Strategic Development Centre, has taken on a new global role.
With close to two decades of experience in the fintech space, Raj has developed SaaS products in finance and accounting from ground up, and in his previous roles, has transitioned product development to India from across the globe. Since joining Blackhawk in 2021, Raj has made significant contributions to Blackhawk's Incentives solutions product line and has been instrumental in building other product lines and functions at the Centre, thus emerging as one of the core leaders at Blackhawk's SDC. A strong collaborator and leader, Raj has assisted in building effective tech teams at Blackhawk across functions including Product Management, Program Management, Infra, and SRE functions, contributing to the enablement of most of Blackhawk's product lines from the India SDC.
The India SDC is a critical innovation hub for Blackhawk, which works with approximately 37,000 corporate and government partners, and has approximately 400,000 channel touchpoints around the world. Blackhawk connects with more than 300 million shoppers worldwide daily.
Leila Pourhashemi, CIO and VP, Technology Business Operations at Blackhawk Network, said, "We are incredibly proud of the teams at our India SDC, which is now 350+ people strong and growing. The teams are delivering amazing value in all product lines for Blackhawk Network's global customers, right here in Bengaluru, and with virtual teams throughout India. With Bharath's leadership, we will continue to build our talent in India, which enables us to drive high-level innovation in the payments ecosystem."

Commenting on his newly expanded role, Bharath Raj, Director of Engineering – Incentive Solutions and Site Leader at Blackhawk Network India said, "The payments ecosystem has undergone tectonic shifts in the last few years, reinventing the role of technology as an enabler. It has been an incredible experience for me to be a part of Blackhawk Network India's core team driving innovative products and services for the global market. My key charter at the India SDC includes pushing the boundaries on innovation and encouraging rapid experimentation to deliver strategic outcomes for our global business. I look forward to contributing to Blackhawk's global expansion by introducing our key products and platforms in new geographies."