Bevzilla Launches a Premium Hot Chocolate Range Sweetened With Date Palm Jaggery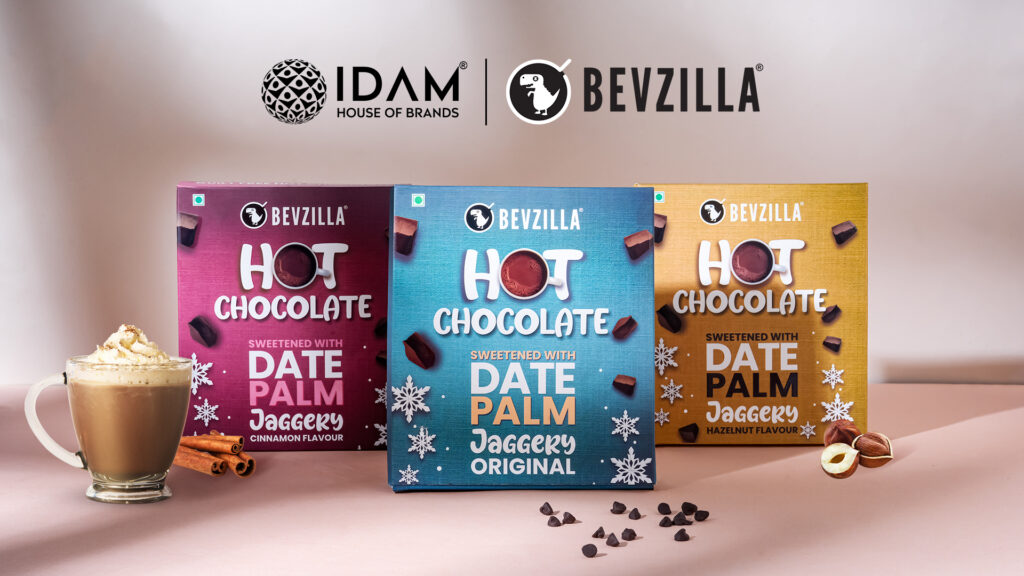 16-Sept-2022 / New Delhi– Bevzilla, a D2C coffee and beverage brand, and the curator of India's first Instant Coffee Cubes has launched a new hot chocolate range in three different and exciting flavors i.e Original, Hazelnut, and Cinnamon. With the perfect blend of chocolate and other enriching flavors, the new range is a real treat for all chocolate lovers.
To savor the real goodness of chocolate with perfect consistency & the smoothest aroma, Bevzilla's Hot Chocolate Mix Range has mild flavors of chocolate, hazelnut, and cinnamon with the sweetness of date palm jaggery, so that the consumers don't have to add any refined sugar.
Crafted with the perfect balance of sweet and chocolate, the range offers the original mix, which comes with pure chocolate and the Hazelnut mix with the real goodness of Hazelnut and chocolate! It also includes the Hot Chocolate Cinnamon Mix which is a perfect combination of Cinnamon & Chocolate flavor infused together to treat you with a cup of mouth-watering Hot Chocolate! All of the mixes come with zero preservatives & pure hot chocolate!
Anurag Chhabra and Divisha Chaudhry, Founders of Bevzilla added, "As a customer-centric beverage brand, we at Bevzilla always aim to bring the best and healthiest beverage experience to our customers. With the latest launch, we aim to savor the taste buds of non-coffee drinkers by providing them with the purest of flavors & ingredients, through our Hot Chocolate mix infused with the goodness of Date Palm Jaggery."

Aakash Anand, Founder, and CEO of IDAM House of Brands also commented, "Through Bevzilla, we are expanding our reach by bringing new flavors and products to suit the taste of the beverage enthusiasts. I believe that the newest beverage offering has the potential to engage a new set of consumers thereby making Bevzilla, your next go-to healthy & appetizing beverage brand to savor."
Bevzilla's three flavors of Hot Chocolate Mix are priced at Rs. 499 each and are easy to prepare. They are present on Bevzilla's own website and on other marketplaces including Amazon and Flipkart.