Agora launches AI Noise Suppression and 3D Spatial Audio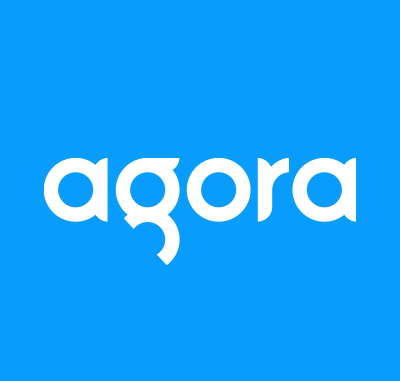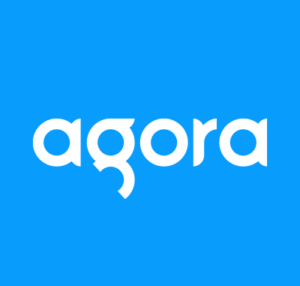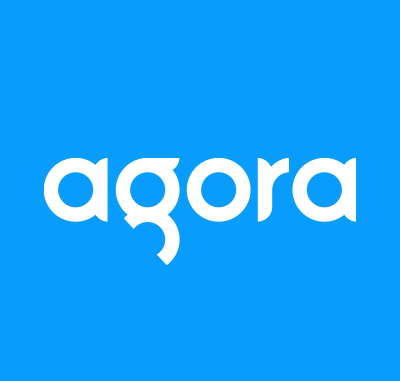 Bengaluru, India (Feb 27th, 2023): Agora, Inc. (NASDAQ: API), a pioneer and leading platform for real-time engagement APIs, today announced two new product features – AI Noise Suppression and 3D Spatial Audio. AI Noise Suppression is a new audio solution that removes background noise such as typing, pets, kids, coughing or room echo from meetings leaving only the human voice, leaving only the human voice. AI Noise Suppression ensures distraction-free communication, improves the quality of broadcasts and provides a more immersive audio experience. The 3D Spatial Audio solution allows developers to add immersive, dynamic audio into real-time digital experiences. With a few lines of code, developers can connect to Agora's 3D Spatial Audio to enable a more natural audio experience that works seamlessly with video, voice, and streaming products, replicating how sounds are heard in the real world and boosting user engagement.
Resolving poor audio experiences with AI Noise Suppression
In recent years, hybrid working has led to employees working from a variety of locations, resulting in the increasingly important need for good acoustical background conditions to support clear, high-quality and effective communications in a remote audio or video setting. Audio experiences such as background noise, echo, and sound reverberation being transmitted into meetings, causes disruptions and distractions. As a result, meetings lose productivity and employees can be stressed from not being able to clearly hear what colleagues are saying.
Based on deep-learning models, Agora's AI Noise Suppression solves these poor audio experiences by recognizing human speech and analyzing the audio feed, filtering out any background noises and enabling a crystal-clear audio output. Features include noise reduction capabilities, echo and reverberation removal, low latency, cross-platform support and global scalability. The technology is easy to integrate and enabling AI Noise Suppression only takes a few lines of code. Agora's AI Noise Suppression is compatible across commonly used platforms such as Web, Windows, Android, MacOS/iOS, Electron, Flutter React Native and Unity.
"At Agora, we ensure sound quality as a foundational element of our technology, products and services support communications, whether it be a work video call, virtual education, or playing games with friends," said Patrick Ferriter, Vice President of Product at Agora. "Audio is at the core of any digital experience and with AI Noise Suppression, customers can easily remove background noise from their applications and create more focused, immersive experiences for their users."
AI Noise Suppression can be applied to improve enterprise collaboration, enhancing the clarity of voices in video calls and removing distracting sounds like keyboard noise, office conversations, and outside noise like construction.
For Livecasting and Metaverse interactions, Agora's solution delivers presence, giving the feeling that everyone is in the same room, and eliminates sounds like feedback and echoes. AI Noise Suppression eliminates common external sounds picked up in game chat rooms, such as game sounds from speakers being picked up by a microphone and feedback from several people speaking at once.
Enriching the quality of audio with 3D Spatial Audio
3D Spatial Audio brings theater-like effects to video, voice and streaming products by making it seem as if the sound originates from all around the user. By setting the local and remote user's spatial positions, developers can create an environment that enables users to experience changes in the distance, position, and orientation of other users in real-time. In addition to a more natural listening experience, 3D Spatial Audio is quick and easy for developers to integrate and provides the highest fidelity of 3D audio, supporting 48 kHz full-band sampling. The solution is low latency, low power consumption, and supported across all regularly used platforms such as Web, iOS, Android, Mac, Windows, Unity, Flutter, React Native and Electron.
Agora's 3D Spatial Audio can be applied to live casting to create a more personal environment, as well as education to enrich the digital learning experience by making it feel as if the teacher is sitting next to the student. Meetings and conference calls are made more effective with 3D Spatial Audio by allowing participants to focus on the main speaker, and music streaming becomes more immersive by allowing listeners to hear more nuances in 3D space.
"Immersive digital experiences, whether for social or work purposes, need to deliver high quality and natural, lifelike three-dimensional audio to users," said Patrick Ferriter, Vice President of Product at Agora. "Agora's 3D Spatial Audio, gives developers the capabilities to create digital worlds ripe with sounds and auditory details in ways that heighten the opportunities to deliver more vivid and memorable experiences to their user audience."