75th Independence day celebration-Azadi ka Mahotsav under TGSB & TBS.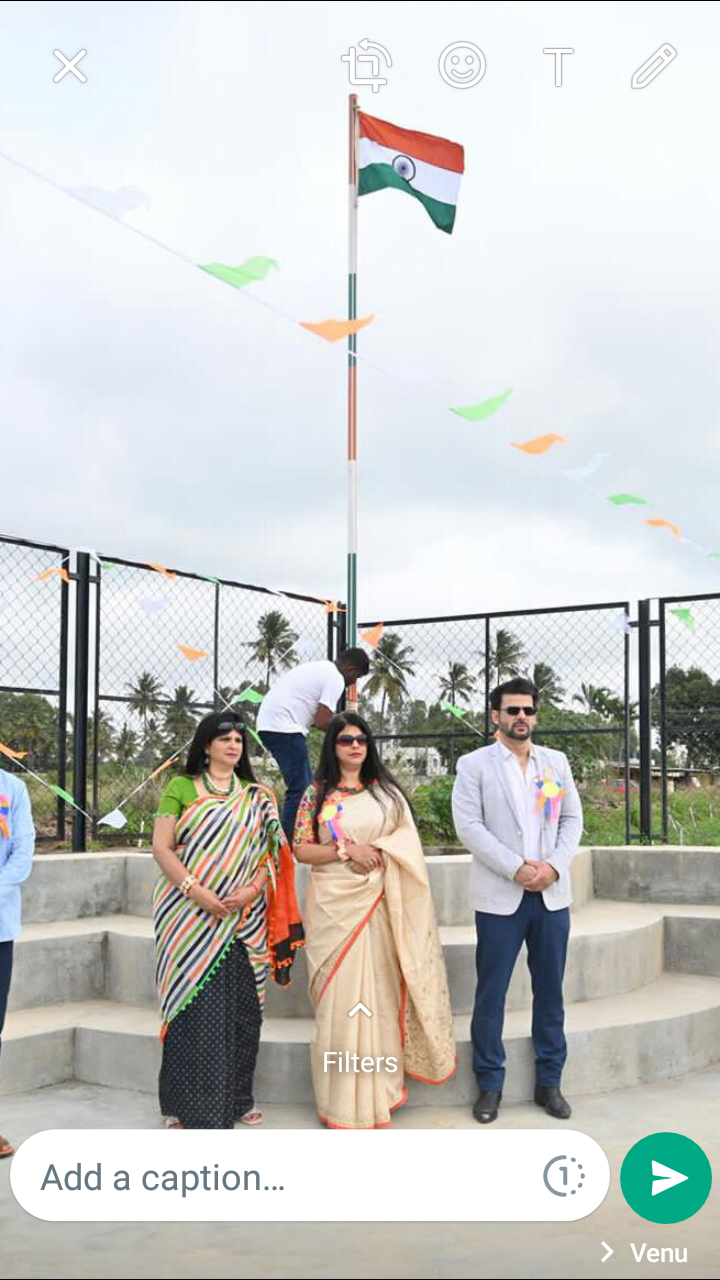 Bangalore, 18th August 2022 under the banner of The Green School Bangalore & The Bangalore School. TGSB & TBS team has been working extremely hard each year to organize various multicultural & theme-based events to bring in awareness as well as encourage the student and parent community to showcase their talents. This time, we're excited to host a very exciting event: the 75th Independence day celebration-Azadi ka Mahotsav under TGSB & TBS. The teaser of the event is attached herewith for further reference. A gist of the event is as follows:
'Azadi Ka Amrit Mahotsav' at TGSB is an initiative to celebrate and commemorate 75 years of progressive independent India and the glorious history of its people, culture, and achievements. This Mahotsav is dedicated to the people of India who have been instrumental in bringing India thus far in its evolutionary journey. The celebration will be fuelled by the spirit of patriotism and pride of being Indian.
The details, venue, and timing are shared in the invite attached for your reference. The Table Programme of the event will be shared shortly. The main purpose of this coverage will focus on the celebration is to document our unsung heroes, lesser-known personalities, and places that have made invaluable contributions to the freedom struggle of India. The event will come to an end within an hour and we request full coverage from your team. We shall welcome the entire team with the enthusiasm at 75th Independence day celebration-Azadi ka Mahotsav and they shall also be served snacks and refreshments during the show.
Further, we would personally invite Mythili Maam for the flag Hoisting ceremony. Your presence will add more grace and zeal to our big day. We request your kind self to grace the occasion and motivate our students. We will be very pleased if you accept our invitation and confirm the same. The coverage will attract attention as we have invited social influencers and activists of repute in their respective fields. Your presence will also light up the occasion.